Dan Carlin of Hardcore History reveals 'War Remains' VR experience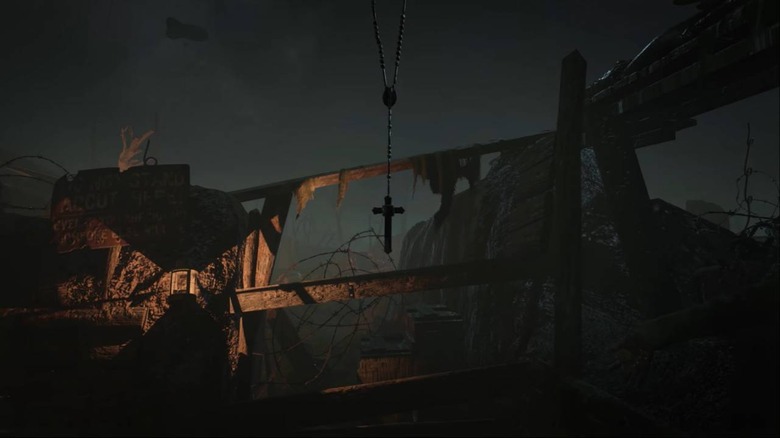 Dan Carlin, the man behind popular podcast Hardcore History, has teamed with MWM Immersive to announce War Remains, a virtual reality experience that takes viewers into the First World War via "practical effects and a tactile physical installation." MWM Immersive will premiere the experience at Tribeca Film Festival's immersive program this month, after which point War Remains will launch in Austin, Texas.
The first trailer for the VR experience has been released, showing a dramatic WW1 battle set to the narrative of a soldier's letter back home to his daughter. Though there isn't much to go on at this time, it does give us an idea of the graphics style used for War Remains; MWM Immersive says viewers can expect rumbling floors, special haptics, and wind effects as part of the experience.
Brandon Oldenburg directed the VR experience, which was developed by Flight School Studio writers who specialize in immersive content. The show's audio design comes from Skywalker Sound. Viewers experience the show by entering into a 'detailed physical set' overlaid with the virtual reality environment.
Talking about the new experience is Dan Carlin, who said:
War Remains, our immersive attempt at a time machine-like dive into a Western Front battlefield, is the most realistic simulation to date of a nightmarish human experience from more than a century ago. I've always said that places like the Western Front at their worst were inconceivable to those who hadn't seen them firsthand, but one of the valuable parts of this experience is it uses the latest technology and techniques to make it easier to imagine. In that sense I hope it's an empathy-enhancement tool. It takes things one step further than film or television or video games have been able to do.
Attendees will have the chance to experience War Remains at the Tribeca Film Festival with tickets available now. Those who won't be attending will be able to purchase tickets to the experience in Austin 'soon.'