D-Link WiFi Audio Extender streams music, boosts WiFi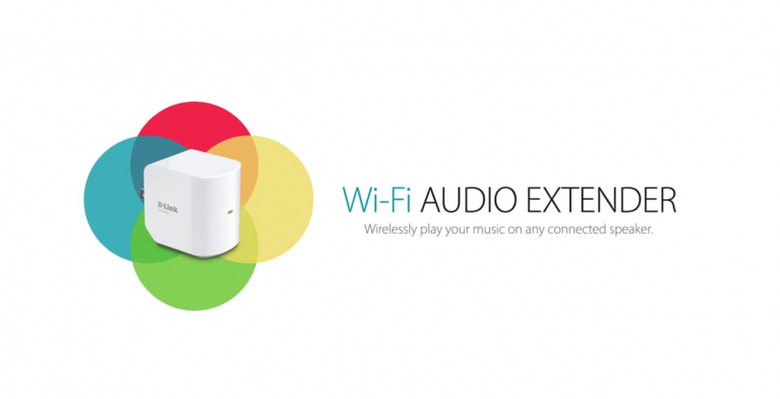 Networking specialist D-Link is slowly but surely filling the market with these little gizmos that add value to your home WiFi network at an affordable price. The latest to join the fray is the DCH-M225, an inconspicuous little box that not only plays music from mobile devices to any connected speaker but even extends your WiFi connection inside the house.
Wireless speakers are becoming quite common, but one advantage that D-Link's WiFi Audio Extender has is the type of connection being used. Most of these speakers rely on Bluetooth technology for data transfer. D-Link, on the other hand, uses the faster and higher quality connection in your home. Of course, one drawback is that you need to have a home network in the first place for this to work, but that is becoming increasingly common today. For streaming, the device uses AirPlay and DLNA protocols, which covers majority of streaming scenarios.
The device's second, but no less important, function is extending your WiFi connection, ensuring that there are no dead zones in your home network's coverage. It can even work around obstacles in the environment by bouncing off walls and ceilings. And by employing Wireless N technology, users can reach a max speed of 300 Mbps, though actual speeds will of course vary depending on several factors.
Setup is no less easy than D-Link's similar contraptions. Simply press the WPS button on the home router and then the dedicated setup button on the DCH-M225 in order to connect it to the network. Then plug in any speaker via the 3.5 mm jack and you're good to go. The device isn't particular to D-Link's network routers either and will work with any router from competing brands.
The D-Link DCH-M225 WiFi Audio Extender is now available for purchase from either Amazon or D-Link retailers and e-tailers. One of these things will cost $49.99, which might not be that much if you already have a spanking speaker anyway and buying a wireless speaker would be more expensive.
SOURCE: D-Link