D-Link unveils new Wireless Range Extender for Wi-Fi networks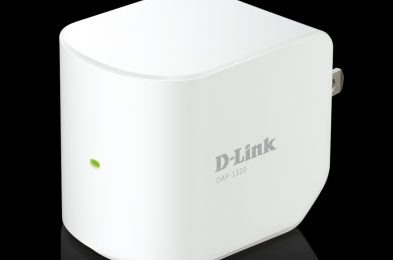 If you live in larger home or have a lot of interference to wireless signals in your area, you know how challenging it can be to get a Wi-Fi signal into all areas of your home. D-Link has announced a new range extending product. The device promises to extend your Wi-Fi signal so it reaches everywhere in your home or office. The new product is called the Wireless Range Extender DAP-1320.
This particular extender offers enough throughput for e-mail, chat, music, video streaming, and voice calls on your wireless network. It delivers speeds of up to 300 Mbps. The extender also has multiple intelligent antennas to allow you to maximize the speed and range of 2.4 GHz Wi-Fi signals.
The range extender has a Wi-Fi Protected Set up button making it easy to connect to your wireless network. The extender is compatible with any wireless router brand and supports any Wi-Fi equipped device including smartphones, tablets, and computers. The range extender also supports wireless networks that use secure access via WPA or WPA2 security.
The wireless range extender is available right now for $49.99 in online and retail stores. The adapter is small and the entire device hangs off the front of your AC outlet. It does appear that it might block nearby outlets.