D-Link ULTRA Performance AC3200 router taps its inner drone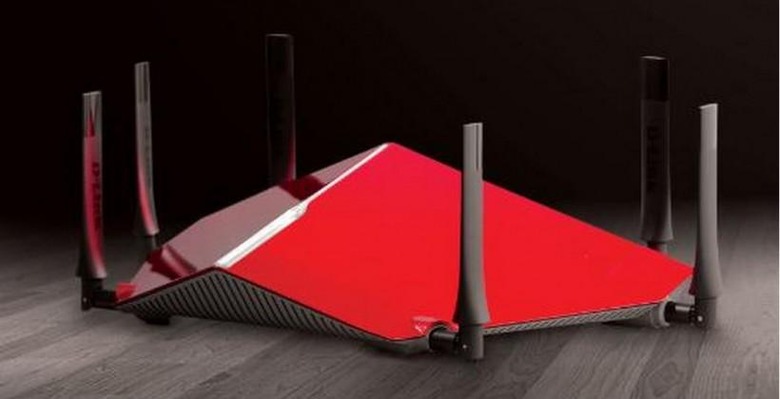 Have you ever looked at your WiFi router and found yourself wishing it looked like a drone? If so, D-Link's new ULTRA Performance AC3200 WiFi router will be right up your alley, featuring a sharp triangular design with carefully positioned antennas for an all-around mean look with distinct UAV design flavors. This new router is joined by a couple other ULTRA Performance offerings, giving consumers new 11AC home networking options. D-Link has also tossed a sphere-shaped WiFi USB adapter into the mix.
D-Link has introduced three new ULTRA Performance WiFi routers, the AC5300, AC3200 (featured above and in the video below), and the AC3100. Each router boasts top performance, offering speeds up to 5.3Gbps amidst features like Smart Connect and an improved UI.
The routers bring with them advanced QoS with a drag-and-drop interface to make device management simple; there's also gigabit WAN/LAN Ethernet ports, between four and eight antennas (depending on model), WiFi Protected setup, parental controls, device blocking, and more.
Joining these new features is the aforementioned sphere-shaped WiFi USB adapter, the AC1900 ULTRA Performance DWA-192 featured below. With this, desktops and laptops can be equipped with 802.11ac performance when needed to best take advantage of one's WiFi network.
The AC3200 router is now available for $309.99 USD, while the AC5300, AC3100, and AC1900 will all be arriving in the second quarter of this year, prices yet unknown.