D-Link 5G router brings gateway to next-gen connectivity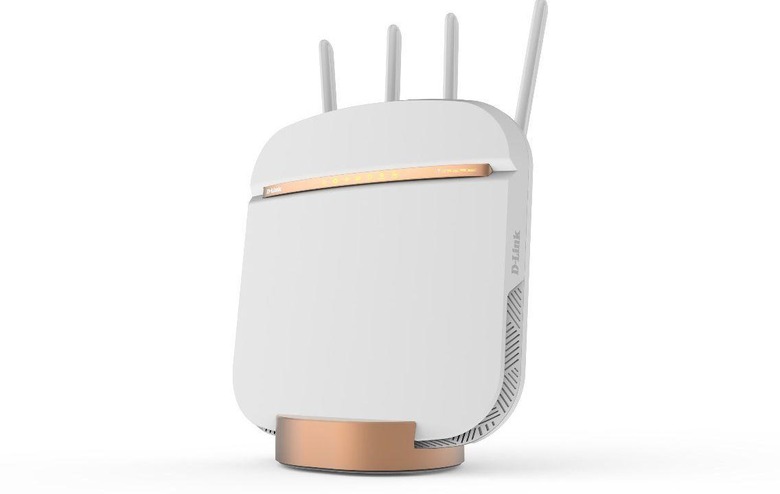 With 5G on the horizon, many companies are rushing to announce new products to take advantage of the standard. One of those companies is D-Link, which has announced a new 5G NR gateway aimed at people who plan to get their home internet from wireless companies once 5G actually arrives. The router, known as the DWR-2010, hasn't been extensively detailed yet, but that might be because it won't be launching for a while.
In its announcement today, D-Link says that the DWR-2010 won't be here until the second half of 2019. Though wireless companies have already started rolling out their 5G networks in some areas of the US, it'll take a fair amount of time before coverage is widespread. With that in mind, it seems that D-Link's strategy with the DWR-2010 is to get out ahead of the competition and be ready for when people start signing up for 5G home internet en masse.
It wouldn't be a 5G hardware announcement without talk of download speeds, and D-Link says today that the DWR-2010 is capable of achieving speeds up to 40 times faster than the average broadband download speed of 70 Mbps in the US.
The router, which is equipped with a 5G NR NSA module will work on sub-6 GHZ and mmWave frequencies, and supports remote management and firmware-over-the-air, so it sounds like this is intended to be a gateway provided by carriers to customers when they sign up for 5G home internet. Adding further to that notion is D-Link's claim that pricing will be dependent on preferred carrier.
D-Link's carrier partners weren't revealed in today's announcement. We'll look for more details on the DWR-2010 to surface as we move through the year, but in the meantime, keep it here at SlashGear for more from CES 2019!