D-Link 4-bay Cloud Storage 4000 aims at small offices and home users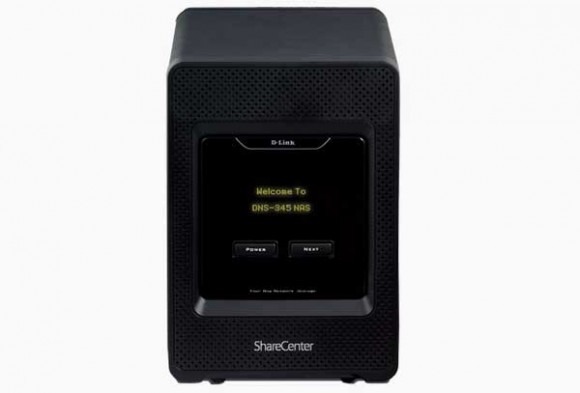 D-Link has announced a new cloud storage solution aimed at home and small business users. The device is the four-Bay Cloud Storage 4000 DNS-345. The device is now available for purchase and has its own speedy CPU inside supporting multiple users at the same time. The device also promises increased memory to boost performance and supports four drives for up to 16 TB of total storage capacity.
The cloud storage solution has a pair of gigabit Ethernet ports allowing for high-speed data transfer and failover. The device is intended to be used as a backup and recovery solution and can be combined with D-Link Cloud Cameras turning it into a full-featured network video recorder for surveillance and monitoring. When used with a personal Cloud portal and the mylink cloud app users can store and access documents, music, videos, and photos from anywhere in the world using a smartphone.
The smartphone app is available for iOS, Android, BlackBerry, and Microsoft mobile operating system devices. The app also supports two-way data sync to ensure that users have the most up-to-date version of the file on their mobile device. Each of the four drive bays is designed to hold a 3.5-inch drive of up to 4 TB capacity.
The storage solution is designed to operate with a single hard drive or up to four allowing storage to be scaled as needed. The device can also be used as a DLNA Server allowing users to stream music, photos, and videos to compatible media players on the network including the PS3 and Xbox 360. The device can also send e-mails and SMS messages for event notification. The Cloud Storage 4000 is available for $449.99 right now with no drives included.