Czur scanner lets you create a custom digital library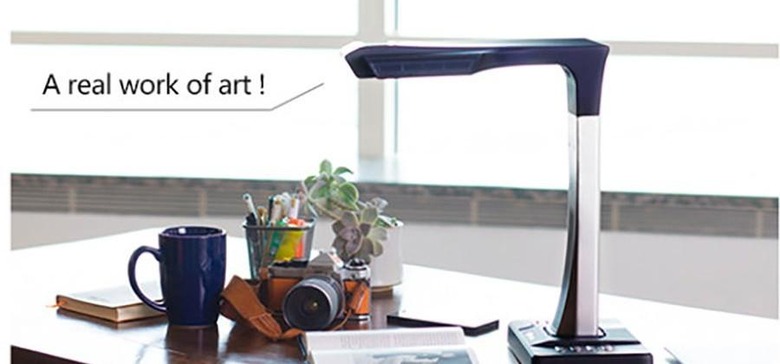 Bookworms who like to be able to keep all of their favorite books on a digital reader, but don't want to buy all of their favorite print titles over to get them in digital versions can take advantage of the Czur scanner. The scanner is made specifically for scanning their books and documents in printed or written form into the digital world.
The scanner has a 16MP sensor and algorithms inside that make it easy to scan books and documents as easy as turning the page. The algorithms make flattening the curved areas of books and erasing fingerprints easy.
Scanning speed claims to be about 20 times faster than compared to scanning material with a traditional scanner. The Czur device is also a video presenter that can be connected to a screen through an HDMI port and supports 1080p resolution. Inside the scanner is a 32-bit MIPs and integrated LED lighting keep the material well lit.
Czur scanner was seeking $20,000 and has raised over $513,000 so far on Indiegogo. A pledge of $199 will get you a Czur scanner with shipping expected in January 2016. The normal retail price for the scanner will be $399.
SOURCE: Indiegogo