Czinger 21C hybrid hypercar hits 62 mph in 1.9 seconds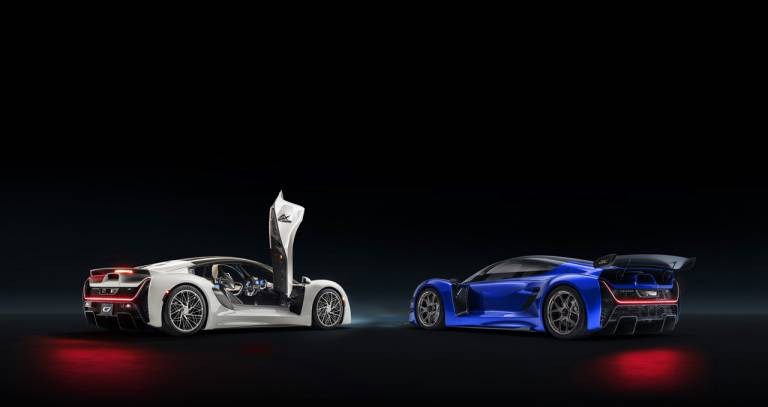 Hypercars are getting faster and faster with each new model that hits the market. At this year's Geneva International Motor Show, a new hypercar called the Czinger 21C will debut. Ahead of that debut, the manufacturer offered up some images and is teasing some of the impressive specifications for the vehicle. One key specification is a hybrid powertrain that makes 1250 horsepower.
The manufacturer claims that the 21C can reach 62 mph from a standstill in only 1.9 seconds. The car has an interesting tandem two-person seating position that puts the driver front and center. While most of the specifications and features of the car are a mystery for now, the manufacturer says that the performance is attained thanks to its in-house development, a strong hybrid powertrain, and an optimized additively manufactured vehicle structure.
The 21C was built, developed, engineered, and manufactured from the ground up in Los Angeles California by mix of scientists and artisans. The car promises proprietary design and manufacturing technologies that make the vehicle "an evolutionary leap" in performance vehicle creation.
Czinger will have a global debut of the vehicle in Geneva in Hall 1, Booth 1030 on March 3 at 11:00 CET. Along with teasing the performance and construction of the vehicle, the manufacturer also released several images that give us an idea of what the car will look like, and it's very good looking.
The video released shows the car driving and accelerating. It has an F1 sort of sound to it. The gears shift quickly enough that we feel sure a flappy paddle sequential gearbox is used. There is no word on pricing at this time, but it's sure to be very expensive.