Here's almost an entire hour of Cyberpunk 2077 gameplay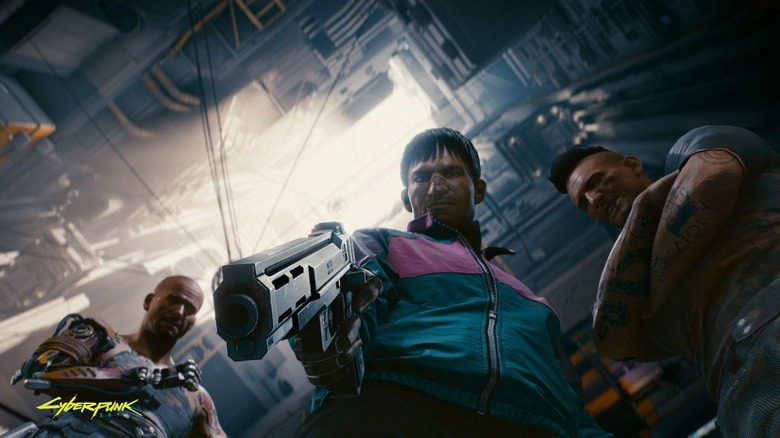 Among RPG fans, Cyberpunk 2077 is probably one of the most anticipated titles around. CD Projekt RED, which was responsible for The Witcher 3 – a game many RPG lovers hold up as an example as one of the best games in the genre – has been working on Cyberpunk 2077 for years at this point. In fact, the game was first revealed way back in 2012, so we've been waiting quite some time for Cyberpunk 2077 to arrive.
All the while, we haven't seen a lick of gameplay. That all changed today, and in grand fashion too. After years of waiting, CD Projekt has delivered our first look at Cyberpunk 2077, but you're going to want to settle in before you click play on the video below.
That's because this first gameplay video clocks in at a whopping 48 minutes and 22 seconds. It's something of a guided demo where a narrator walks us through what we're seeing on screen, explaining the game's various systems as we go along. For those who have been looking forward to Cyberpunk 2077, this is a very exciting look into what CD Projekt has been working on.
Cyberpunk 2077 takes place in a futuristic metropolis known as Night City. Night City, the narrator says, is a violent place, and we can expect to encounter plenty of harsh characters as we explore it. While we're on the topic of unsavory folks, it should be noted that the demo above includes plenty of rough language and even some nudity, so it's not a good idea to watch it at work or around children.
The demo does a good job at showing us the breadth of this game, from the conversation options you'll have when encountering other people to the enhanced abilities you'll be able to use as an augmented human. It looks like Cyberpunk 2077 is shaping up nicely, but by the time it's ready to launch, it may look a bit different from this – after all, throughout the entirety of the demo, we see a message at the top that says this doesn't necessarily represent the final look of the game.
Cyberpunk 2077 doesn't have a release date yet, but hopefully the debut of this gameplay demo means that we're getting closer to an official announcement. Stay tuned.