CyberpowerPC announces GeForce GTX 690 integration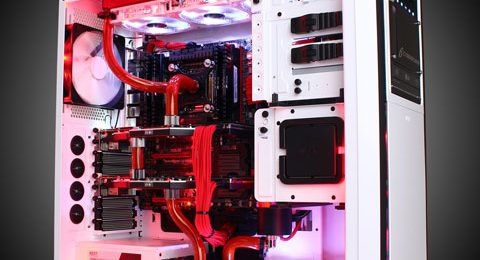 High-end PC company Cyberpower Inc has announced that it will integrate Nvidia's powerful GeForce GTX 690 graphics card into a CyberpowerPC-branded desktop system. This is good news for enthusiasts who want to have the most up-to-date and high-end impressive graphics in their computers. It is mostly aimed toward those who spend a lot of time playing computer games, but media enthusiasts will also be able to appreciate its power.
The GeForce GTX 690 has managed to set computer performance records in the way it renders 3D graphics. It is powered by two Kepler GPUs, allowing it to draw an intense amount of real-time rendering and graphics processing capabilities. In other words, there is a lot of sophisticated mechanics going to work under the hood. The CyberpowerPC brand now allows customers to build a custom PC with this 690 card.
Computers built with the high-end technology will be sold under CyberpowerPC's Fang III series, the top-of-the-line brand that helps true enthusiasts realize the ultimate potential that computers have to offer. Expect to pay a pretty penny for all this technology, though. The cheapest CyberpowerPC with the GeForce GTX 690 is retailing for around $1,700. If you want to go all the way, the company also offers a system called the Zeus Thunder Max, which sells for no less than $3,999.