CyberPower Black Pearl Core i7 System announced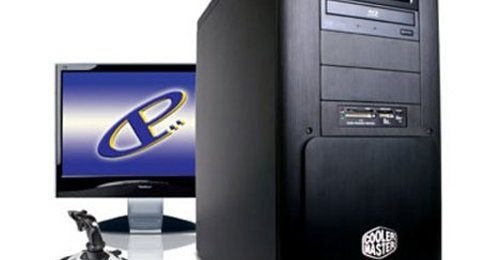 CyberPower just announced their Black Pearl model, which features their brand new Core i7 processor. This thing really packs in the power, when you get right down to it.
When it comes to specs, this thing is pretty powerful with a 3.2GHz 965 Extreme Edition processor, two 2GB ATI Radeon HD 4870 X2 PCI-Express cards, 12GB of RAM and more. It also features an Intel X58 chipset and supports NVIDIA three-way SLI and ATI CrossFireX tech.
Additional features include DDR3/1600 SATA RAID, eSATA, Dual GbLAN, FireWire, USB 2.0 and 7.1 audio support. As you might have expected, the Black Pearl–not to be confused with the Pirates of the Caribbean ship–costs a pretty penny at $3,999.