Cyanogen 'Themes' launcher is official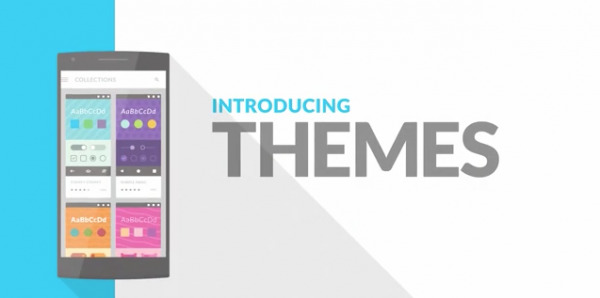 Cyanogen has announced their Themes app, a means of true device customization for the everyman. With Themes, you can actually customize your device as you like, with just about every aspect of your interaction being swappable. The granular controls even reach into the boot animation, should you be so inclined to find a different animation when turning your device on or off. Of course, you'll need a device running Cyanogen, like the elusive OnePlus One. If you've got something running Cyanogen, though, Themes looks awesome.
Though light on hard details about what Themes is or when it will be launching, a YouTube video serves as Cyanogen's only current discussion on this concept. We've naturally included it below for you.
So, what is Themes? Exactly as it sounds! You select what kinds of fonts or colors you might want on your phone, and apply them. Cyanogen's OS takes care of the rest, and you can switch it up as much as you like.
It's an interesting take on Android's visuals, which is no surprise coming from Cyanogen. As Material Design rolls in, some may be turned off. Some may also want to expand on what Material Design brings to the table, or alter it ever so slightly. In a way, it makes everyone a UI designer, and that's pretty cool.
Themes look as thought they'll come via preloaded designs which you can then customize. It also seems as though the monetization strategy is taking shape at Cyanogen outside of partnerships with companies like OnePlus. Though themes will undoubtedly be free (likely ones created by users), there are likely to be paid options as well.