Custom Star Destroyer Houses A Full Gaming PC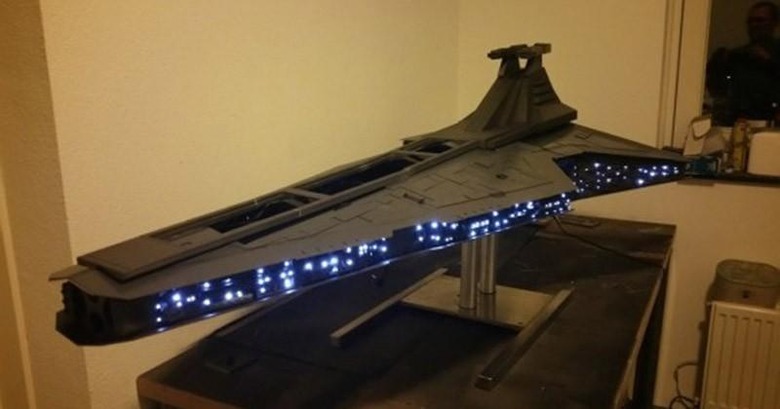 Earlier this year MSI announced a new modding contest. Dubbed the "MSI PRO MOD SEASON 3," those that participate have a chance to win some pretty big gaming PC prizes. While I have only seen one entry thus far, it's the clear winner in my book.
User asphiax decided to take up the challenge, and began working on crafting a Venator Class Star Destroyer, which he dubbed "YAZI." Bear in mind that this isn't a simple pre-made kit that he put together, and threw in a computer. Rather, he built the entire thing from scratch. He started out by sketching it out, then made a proper 3D model, and then started working on actually building it.
So how did he get all of the little details, if he didn't work with some kind of model kit? He actually bought a 3D printer for the purpose of creating every little piece that he couldn't make by hand. So what's powering the Star Destroyer? Check out his spec list below:
Mainboard – MSI B150m Mortar matx board

Graphics Card – MSI 780TI Lightning

RAM – Avexir Blitz 1.1 32GB DDR4 3000MHz – White

Processor – Intel Core i5 6600K 4x 3.50GHz

Power Supply – Thermaltake toughpower DPS G 850W Platinum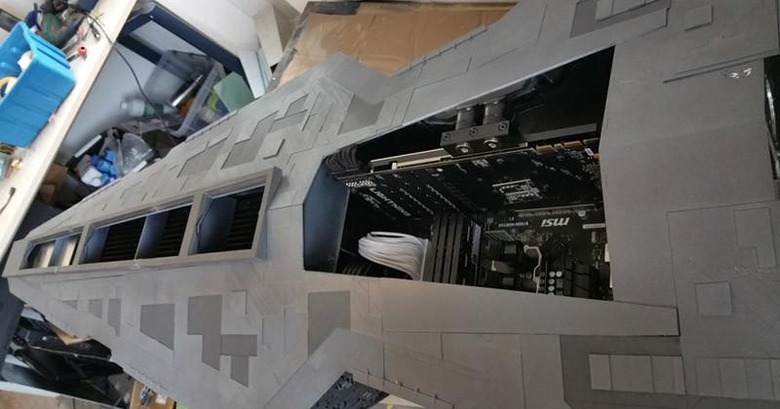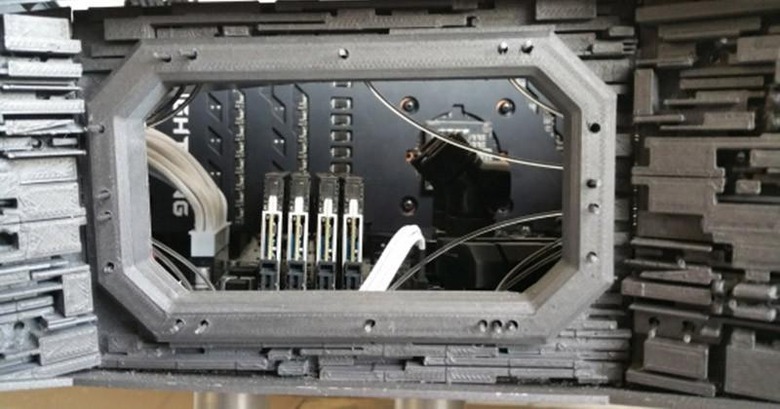 MSI actually got in touch with the maker of this creation before the close of the contest. They asked him if they could display it during CES next week, which he readily agreed to. I'll keep my eye out for it when I'm there next week, and see if I can get some good pictures of it on display.
VIA: Kotaku