Cummins launches new initiative to inspire students with Lego engine replica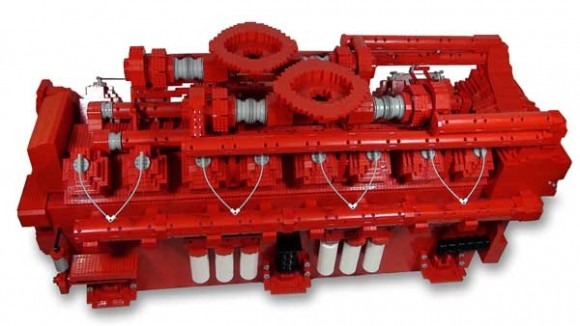 The folks at Cummins make engines for all sorts of equipment from diesel trucks to much larger and more powerful equipment for industrial needs. The company has announced the launch of a new initiative to motivate and inspire students to excel in science, technology, engineering, and math. To start the initiative the company decided to go with something sure to get the attention of geeks everywhere.
Cummins has created a Lego version of its newest and highest horsepower diesel engine called the QSK95. Students and teachers from three different Chicago area schools and Cummins engineers will create a 4' x 3' x 2' replica of the engine using 30,000 Lego bricks tomorrow at Brickworld in Chicago.
As you can see in the picture, the engine the teams construct is very detailed. I would assume the image you see here was a test version constructed by Cummins. The company will also have its own interactive play area at Brickworld where kids and families can make their own creations.