CTL Tx1 tablet with Chrome OS is designed for education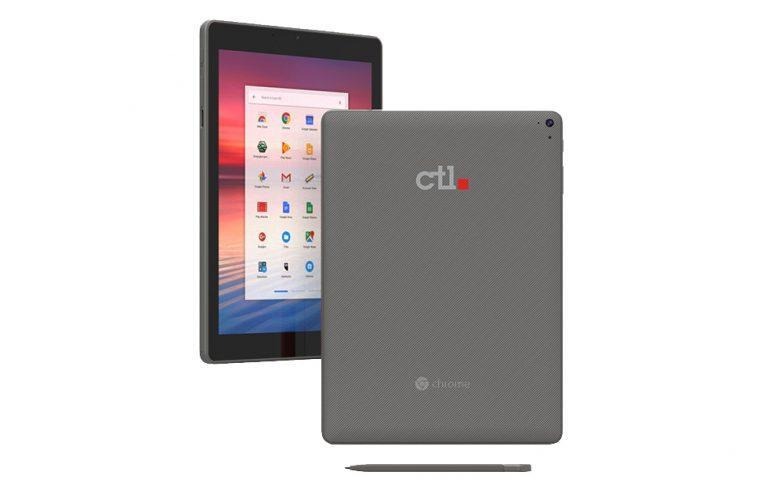 Oregon-based CTL has revealed the Chromebook Tablet Tx1, a rugged 9.7-inch tablet that runs Chrome OS and features an integrated Wacom EMR stylus. The tablet is designed for education, providing access to Google's various products, as well as other apps supported by Chrome OS. Among other things, the tablet boasts a 10-hour battery life intended to get students through a school day.
READ: Google Pixel Slate Review: An expensive experiment
The CTL Tx1 Chrome OS tablet features a 9.7-inch IPS display with a 2048 x 1536 resolution. The built-in stylus enables students to write and draw, as well as providing another way to interact with apps.
The stylus doesn't require a battery, ensuring it won't die halfway through a school day, and it is also resistant to moisture and shocks from drops.
Under the hood lies an OP1 hexa-core processor featuring four Cortex-A53 cores and two Cortex-A72 cores, as well as 4GB of RAM and 32GB of storage. A microSD card slot enables users to expand the tablet's internal storage. The model features a 5-megapixel rear camera and 2-megapixel front-facing camera; it charges using USB-C.
The tablet is designed to be rugged for a classroom settings, according to CTL, which is offering the Tx1 to qualified education customers. The company offers a service called Fast Track that provides free domestic shipping for customers who place bulk orders, as well as a guaranteed five day repair turn around time and self-service repair option, among other things.
CTL plans to release the new Chromebook Tablet Tx1 Chrome OS slate in both the United States and Europe around the end of next month. The model joins the limited number of other Chrome OS tablets on the market, the most notable being the Pixel Slate.