CS:GO Battle Royale mode 'Danger Zone' arrives with special missions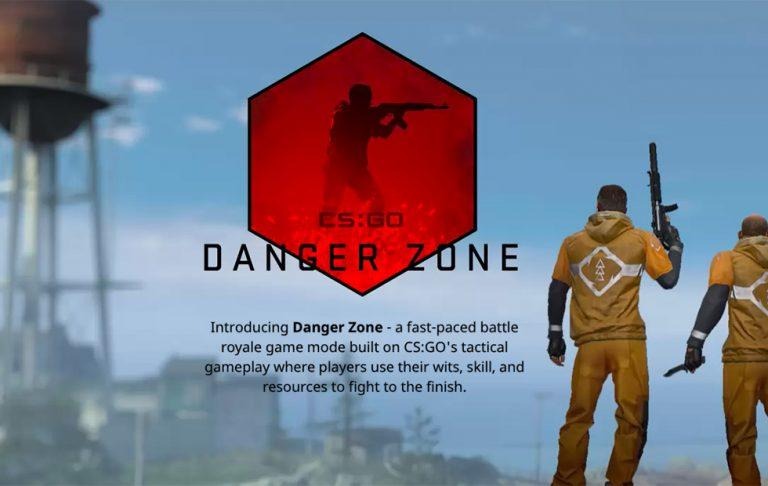 Valve has pushed out a Counter-Strike: Global Offensive update that brings a new game mode: Danger Zone. As previously leaked earlier this year, the new mode is a battle royale game not unlike Fortnite, H1:Z1, and PUBG. As always: CS:GO is free to download and play, and its new "Danger Zone" mode is no exception.
News about a potential battle royale mode arriving in Counter-Strike: GO surfaced earlier this year, though the company didn't confirm the speculation. In an announcement today, Valve revealed that its newly released game update brings "Danger Zone" with support for both solo and squad gameplay.
The new battle royale mode gives players who have previously played CS:GO a Loyalty Badge for their profile. Teams of up to three people can join together to battle other players to be the last people left standing. Danger Zone supports Prime Status matching.
All existing CS:GO players will automatically get their accounts updated to Prime Status, Valve said in its announcement. Players with Prime Status will have access to Danger Zone Case, as well as Souvenir MP5-SD | Lab Rats, which is earned via experience points. The XP is earned by playing Danger Zone.
Up to 18 players are included in a Danger Zone match. Players are able to get intel via their tablets, choose their entry point into the match, find supplies on the ground, and retrieve airdrops with additional gear. The mode brings its own unique twist, as well: special missions during a match that offer cash, such as eliminating a specific target.