Crysis 3 Multiplayer Beta Kicks Off Next Week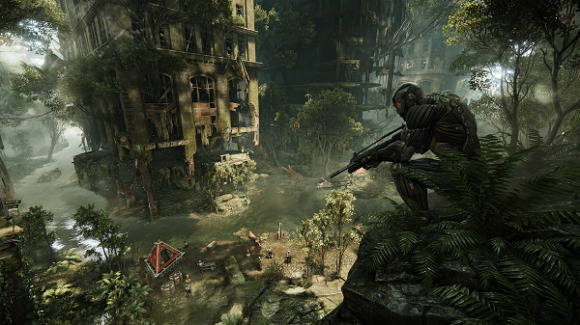 Crysis 3 won't be arriving in North America until February 19, but you can check out the game's multiplayer mode a few weeks early thanks to a freshly-announced open beta. Today Crytek revealed this open beta, saying that it will go live on Xbox 360, PS3, and PC on January 29. That happens to be next Tuesday, so Crysis fanatics don't have much longer to wait until they can get some hands-on time with the game's multiplayer.
Of course, you won't have access to all of the multiplayer's modes and maps during the beta, as that would take a lot of fun out of the full release. Instead, Crytek will only let you test out two modes and two maps. The first mode is called Hunter, which cloaks two players and tasks them with hunting down the others. Once you're been killed by a cloaked hunter, you become one yourself, with the ultimate goal being either to survive or turn all of the other players into hunters before the round ends.
The other mode, Crash, seems to be typical territories fare, with two teams vying for control over crash-landed alien pods. Your team will gain points as it holds the territory, along with gear that will help you defend it from the opposing team. The two maps featured in the beta are called Airport and Museum, and they should support both multiplayer modes on display.
Players will also be given a taste of the game's leveling system, as Crytek and Electronic Arts will allow them to level up to rank 10 while playing, unlocking new weapons and add-on for their Nanosuits. The beta will continue on for two weeks, after which time it's a short wait for the launch of the game. To go along with the beta announcement, Crytek has also released a new trailer that focuses on the abilities of the Nanosuit, which you can see above. Who's ready for some Crysis 3 multiplayer action?
[via Crysis Official Site]