Crux Loaded Case Transforms iPad 2 Into A Laptop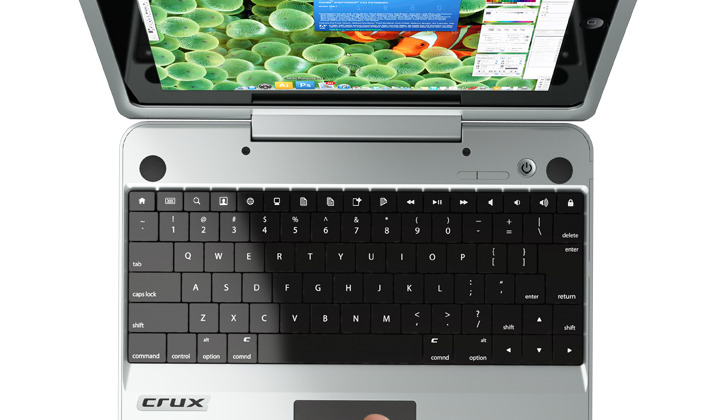 If you own an iPad 2 but have been envying the ASUS Eee Pad Transformer's ability to morph from tablet to laptop, then here's the ultimate iPad 2 accessory for you. The Crux Loaded is the world's first clamshell-styled case for the iPad 2 that adds both a trackpad and a keyboard loaded with extra battery power.
The Crux Loaded allows you to navigate the iPad 2 via a remote-Bluetooth trackpad. You will be able to control the iPad's screen using all of the same multi-touch functions currently on iOS, such as page scrolling, picture resizing, and game play. You can do all this without ever having to lift your hand to the iPad's touchscreen.
The extra external battery within the base of the Crux Loaded adds another 7.5 hours of battery life. The battery is connected to your iPad 2 using Apple's 30-pin cord. The case is currently listed on the CruxCase website as available Fall 2011 for a price of $249.