CROZ is a do-it-yourself digital camera for minimalists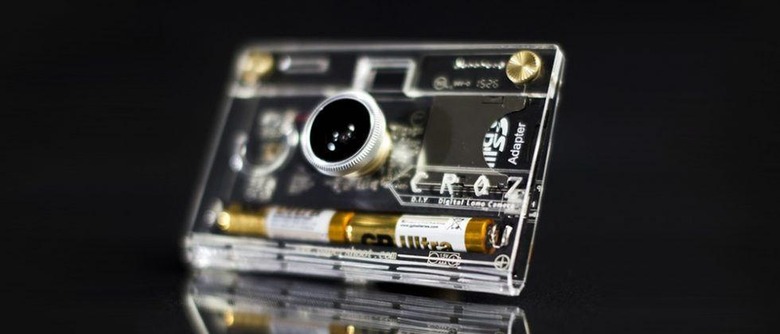 A new digital camera has hit the market, but it's not like the others. CROZ is a small digital camera powered by a couple AAA batteries and, most notably, it is sold disassembled in a kit. Buyers have to assemble CROZ themselves, the end result of which is a functional camera nestled within a clear case. Though you get all the convenience of a digital camera (that is, instant transfers to a computer), it includes an old-school feel by eliminating the LCD.
CROZ is small, as shown in the video below. You could, for example, put it in a purse or pocket and not feel burdened by it. Photos are stored to a microSD card and, as mentioned, the camera itself is powered with ordinary AAA batteries. CROZ features a modest 5-megapixel CMOS sensor, perhaps its only disappointment — you won't get many pixels from it, so any large photo prints will involve first printing the photos at a small size, then scanning them at a high resolution. That's a fair bit of hassle, but one that won't affect all types of users.
Resolution aside, the camera has a handful of color effects built-in and a small marker on the camera itself to see which mode it is in. The only physical control is a single button which serves as the power switch and the shutter trigger. The camera is said to feature a lens from the same vendor that Apple uses for its own mobile cameras; there's also a microUSB port for transferring content to a computer.
If wired transfers aren't to your liking and swapping the card out of the camera is annoying, users also have the option of utilizing a WiFi SD card for wireless transfers. Construction, meanwhile, is lightweight at only 98 grams; the camera itself measures 105- x 75- x 12mm. Paper Shoot is currently offering CROZ for NT$3,899, which works out to about $130 USD.
SOURCE: CROZ