'Critically endangered' northern white rhino Nola dies: only three remain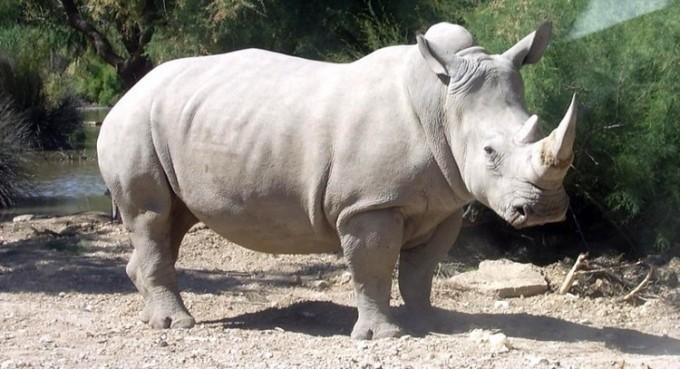 The San Diego Zoo Safari Park shared some sad news over the weekend: Nola, a northern white rhino, died due to complications from a bacterial infection and other health issues related to age. The rhino was one of only four known remaining northern white rhinos; her passing leaves only three on earth, a sad reality caused largely by poaching activities that have decimated rhino populations.
Nola lived a long life, being 41-years-old at her time of passing. She arrived at the San Diego Zoo in 1989, and has been cared for there since. Recently, veterinarians were required to perform a "minor surgical procedure" to drain a large abscess within her pelvic region. That surgery was performed on November 13, and removed 90% of the infection.
We're devastated by the loss of Nola. Only 3 northern white rhinos remain. Pls share condolences using #Nola4Ever. pic.twitter.com/g9TkZpzVRz

— San Diego Zoo Safari (@sdzsafaripark) November 22, 2015
Unfortunately, despite continued care, the zoo reports that Nola's appetite and activity levels decreased last week, and that by the time this past weekend arrived, her "condition worsened significantly." Though the team worked to help her recover, they ultimately had to make the decision to euthanize her.
Says the zoo, "Nola leaves a legacy that her keepers and animal care staff hope will continue to help rhino conservation for years to come." Researchers hope to bring the species back from near extinction, as well as other endangered species, but they face an uphill battle as poaching activities continue to threaten wildlife.
SOURCE: San Diego Zoo