Cricket will launch a new 1GB smartphone plan tomorrow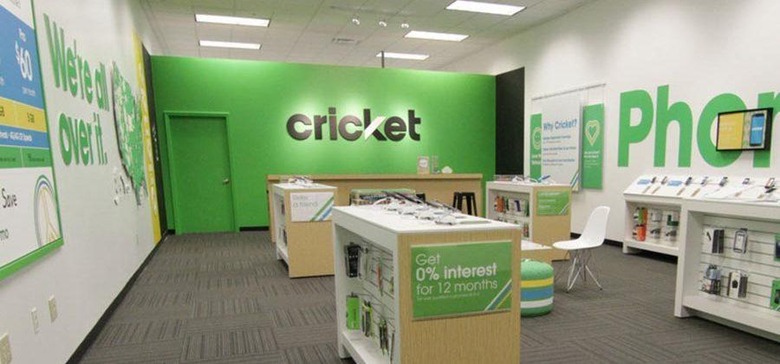 Cricket Wireless, the prepaid carrier with various inexpensive monthly plans, has announced a new 1GB option that will officially be available starting tomorrow. The plan will cost $30/month, making it one of the most inexpensive prepaid phone plans out there. The 1GB is for high-speed data, with data access remaining after it is depleted, but only at throttled speeds — something that is increasingly common among wireless carriers.
The plan is available to those who get a Cricket phone, of which a pretty decent array of options are available. This rounds out the low end of the carrier's various monthly plans, of which there are the four existing options: $40/month for 2.5GB, $50/month for 5GB, $60/month for 10GB, and $70/month for unlimited high-speed data. A $5/month discount is applied with Auto Pay.
According to Cricket, its high-speed data tops out at 8Mbps on LTE networks and 4Mbps on 4G networks. As well, your speeds will drop to 128Kbps after you use up your high-speed data allotment. In certain cases — and also starting tomorrow — those who convert to Cricket may also be able to get a free Alcatel STREAK, ZTE Sonata 3, or Kyocera Hydro VIEW smartphone.
If none of those are to your taste, Cricket also offers things like the iPhone 5c and 5s, the recently added LG X power, the Windows handset Lumia 650, ZTE's large Grand X Max 2, and there's also the Alcatel IDOL 4 with the recently announced "VR experience," among other things.
SOURCE: Cricket Wireless