Cricket launches new unlimited data plan as it takes on T-Mobile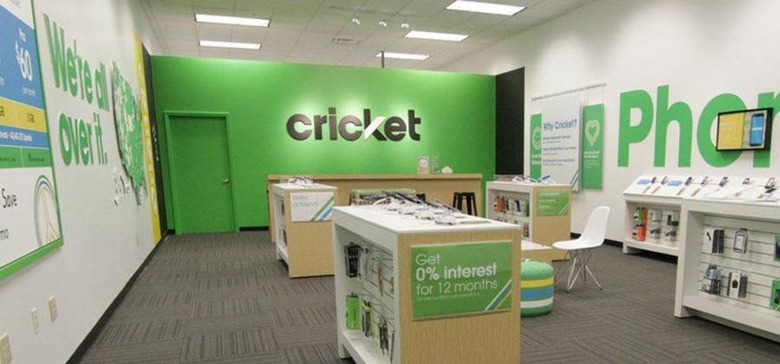 Cricket Wireless has announced the launch of a new unlimited data plan for $70/month. As well, Cricket — a subsidiary of AT&T — is targeting T-Mobile, saying the latter carrier costs its customers at least $25 more per month than comparable Cricket plans. As such, Cricket Wireless is hawking a $100 bill credit specifically for T-Mobile subscribers who ditch the Uncarrier for AT&T's prepaid subsidiary and stay active with the network for at least 45 days.
Cricket announced the new plan today, saying $70/month will get subscribers "all the talk, text and data you can use," and is for single smartphone lines. There's an optional $5/month discount for signing up for Auto Pay, which brings the monthly price down to $65/month including taxes and other fees.
The carrier makes no bones about targeting T-Mobile — it takes a snarky jab at the Uncarrier, saying that T-Mobile charges a minimum of $25 more per month for a single line Simple Choice Unlimited Plan, and that it offers a smaller 4G LTE network, something that is "Very Uncool."
Cricket's President John Dwyer said:
We wake up every morning focused on giving our customers what they want – more network, a great customer experience, and better plans for less money. Cricket has over 275,000 more square miles of 4G LTE coverage than T-Mobile. And our unlimited plan for a single smartphone line is $25 less a month. More coverage for a lot less money – two great reasons to make the switch.
The new unlimited plan will arrive at Cricket on April 17.