Cricket adds more LTE data to two plans, has new unlimited deal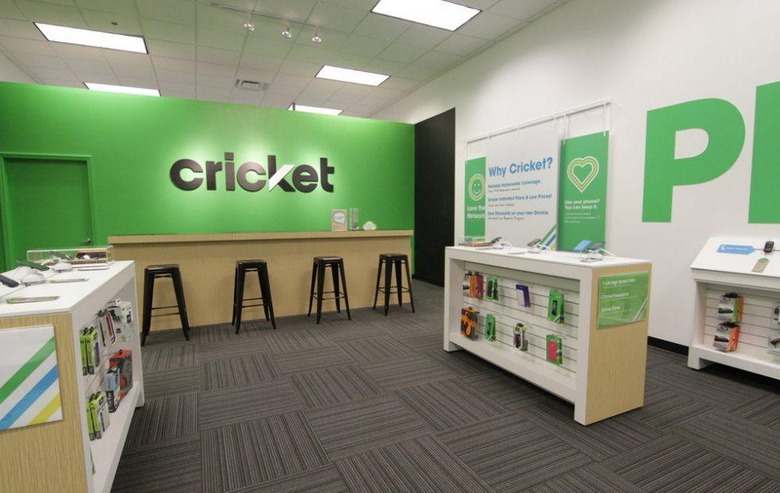 Cricket Wireless has announced more data on its plans, giving its subscribers — on some plans at least — additional high speed data allotments. The change is available for subscribers on the $30/month plan and the $40/month plan, the first of the two being bumped from 1GB to 2GB of data, and the second going from 4GB to 5GB. The prices, however, will remain the same.
High-speed data, of course, means 4G LTE data — it's the amount you get before you're bumped down to a lower monthly data rate. It's not hard to burn through a gigabyte or two of high-speed data, particularly if you think WiFi is turned on when it's not. Though a couple gigabytes still leave a lot to be desired, Cricket Wireless's highest data caps keep it competitive with T-Mobile's alternative MetroPCS.
As well, Cricket has relaunched its unlimited data plan, giving its subscribers an option for using an unlimited amount of high-speed data every month, sort of. As with most other carriers, there's a 22GB threshold beyond which point the carrier "may prioritize your data behind other" subscribers on the network.
Cricket likewise caps its data speed at 3Mbps and limits video streaming to "about" 480p resolution. The unlimited plan costs $55/month if it is on auto pay or $60/month if paid manually every month. As part of its latest deal, subscribers can also get two lines on an unlimited plan for $80/month total, and there's also the new option to add a hotspot feature to the unlimited plans for an extra $10/month.
As well, compatible phones will on the Cricket network will also now be able to use VoLTE, HD Voice, and WiFi Calling. Finally, customers can add up to four lines of unlimited data for $25/month each if they're on the Unlimited 2 Plan.
SOURCE: Cricket Wireless