Coulomb Technologies ChargePoint EV residential charging stations now available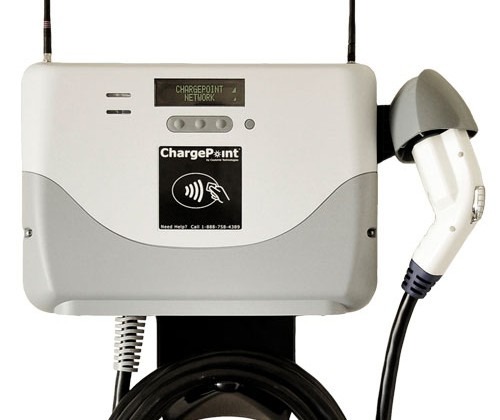 A while back, I mentioned that 4400 buyers of the Chevy Volt extended range electric vehicle would have the chance to get a free residential charger. One of the chargers that will be available to those early buyers comes from Coulomb Technologies. The company has announced that its residential home charging station is now available to purchase.
The EV charger is the new CT500 Level II ChargePoint Networked Charging Station for home and light commercial use. The charging station uses an open interface and is a 7.2kw single output charging station.
The station delivers 208/240V at 30A and is compatible with all plug-in electric vehicles that comply with SAE J1772 plug-in electric vehicle charging standards. Pricing information is unknown and interested EV owners have to contact a regional sales rep for pricing information.