Cortana for Windows IoT means trouble for Alexa, Assistant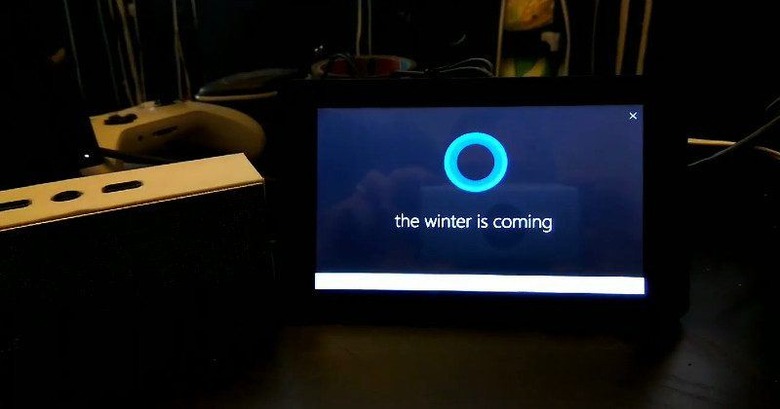 Amazon's Alexa is one of those unexpected, but for some, pleasant, surprises in the tech industry. At first, barely anyone knew what to make of the shopping assistant that came in a nondescript but attention-grabbing black canister. Now, among the other virtual personal assistants such as Siri, Cortana, and Google Assistant, Alexa is the one with the most presence in other, sometimes unexpected, devices. That, however, might soon change, and it won't be good for the competition. Microsoft has just pushed an Insider update for its Windows 10 IoT Core and it is pushing along Cortana with it.
Windows 10 IoT Core itself is also an unexpected surprise. After all, Windows is not something you'd normally associate with cramped, constrained spaces like single board computers (SBCs) such as the Raspberry Pi. But in an attempt to jump on the Internet of Things train before it departs without it, Microsoft has made a stripped down version of Windows 10 exactly for that purpose.
Microsoft promised that in the Windows 10 Creators' Update coming next year, it will include Cortana in the Windows 10 IoT Core package. Those enrolled in its Windows Insiders program can now get a preview of that. One such developer actually got Cortana running off on a Raspberry Pi 3.
#Cortana running on the Raspberry Pi3 is so cool #iot #windows10 #WindowsInsiders (caught a cold so I barely speak) pic.twitter.com/zhG3WINN7E

— Dan Ardelean (@danardelean) December 14, 2016
This could be a game changer for Cortana and for Microsoft's IoT ambitions. While Alexa does have a head start in terms of integrations, or "skills" in Amazon's parlance, Cortana now has the potential to beat it in the number of devices it can be found in. Already Microsoft has teased a partnership with Harman Kardon which could see the launch of a premium sounding tubular speaker as well. And with Cortana available on desktops and laptops, Android, iOS, Xbox, and even HoloLens, its arrival on hacker boards and IoT could definitely give it an edge.
VIA: MSPowerUser