Cortana for Android, iOS gets a facelift, heads to the UK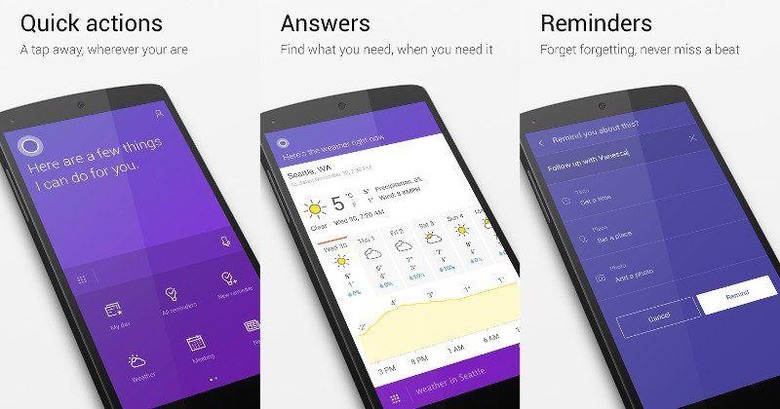 Cortana might be the smart AI assistant immediately associated with Microsoft and Windows, but, unlike Siri or Google Assistant, she/it isn't shy about embracing rival platforms as well. While it might not be as powerful on Android and iOS as it is on Windows 10, Cortana on mobile offers users a taste of what the Microsoft life is like. And now those in the UK will be getting their chance to take a taste as well, with Cortana for Android and iOS finally heading outside the US, a year after it launched exclusively there.
Cortana doesn't have the full control of your smartphone as it does your PC but it does have a few tricks that others like Siri don't. At least if you have a Windows 10 PC. Cortana on your phone and Cortana on your desktop or laptop can communicate with each other so that you get the same reminders, notifications, and even text messages on all of them.
Like Siri and Google Assistant, Cortana's main interface is through voice. That, however, might not always be the ideal way to communicate, especially on a smartphone. Microsoft has thus updated Cortana's interface to be more touch-friendly with quick actions to save you on typing or speaking. Plus, full-page answers give you all the information you need on a query, reducing the number of taps or scrolling you need to do.
Officially, Cortana for Android and iOS has been available only in the US. That has been true for nearly a year now. Today, Cortana is making the journey across the pond to the UK. Sadly, that's still just two countries compared to where its rivals are already available. The updated Android app for Cortana is now already available on Google Play Store, US and UK, while the iOS version will land in the coming weeks.
SOURCE: Microsoft