Cortana comes to Android lock screens and Australia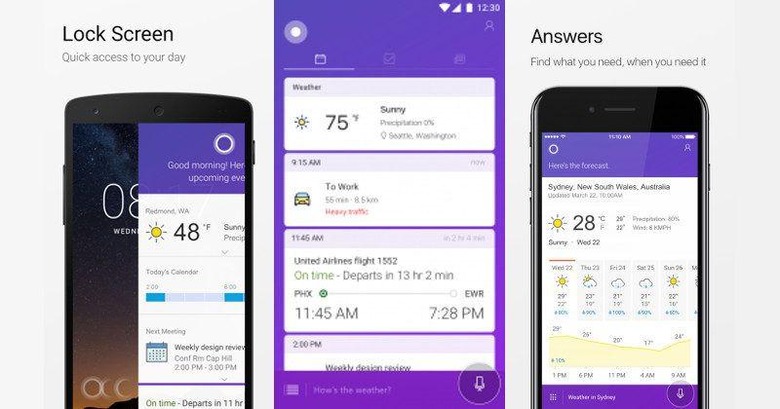 In just a few days, Samsung will finally be showing what its own Bixby personal assistant is truly capable of, but not before Microsoft has had a chance to cement the position of its own. Cortana is gaining a few new abilities, at least on Android. And to make sure more people will be able to bridge their smartphones and their Windows 10 PCs, Microsoft is making Cortana officially available in Australia, both on Android as well as on iOS.
Like a good personal assistant, Cortana is meant to show you relevant, timely, and sometimes critical information when and where you need it. But that becomes less useful when you waste time unlocking your phone just to get to Cortana. Addressing that flaw, Microsoft is making Cortana available directly from the lock screen.
Because of platform limitations, that feature is unsurprisingly available only on Android. In the latest update to the app, users can will be able to talk to Cortana or set a reminder without even unlocking your phone. Also following this month's iOS design revamp, the Android app is getting "glanceable information" so you don't have to waste time navigating the app to get to important content.
Cortana for Android and iOS has so far been available only in the US and UK, though some more enterprising Android users have been able to expand that coverage, unofficially of course. With this announcement, however, Australia is being added to that exclusive club. It's still an extremely short list, though, which severely limits how much Cortana can become popular. And with a new contender coming soon, Microsoft better pick up its rollout pace.
SOURCE: Microsoft