Corsair reveals Slipstream wireless tech and 3 new gaming mice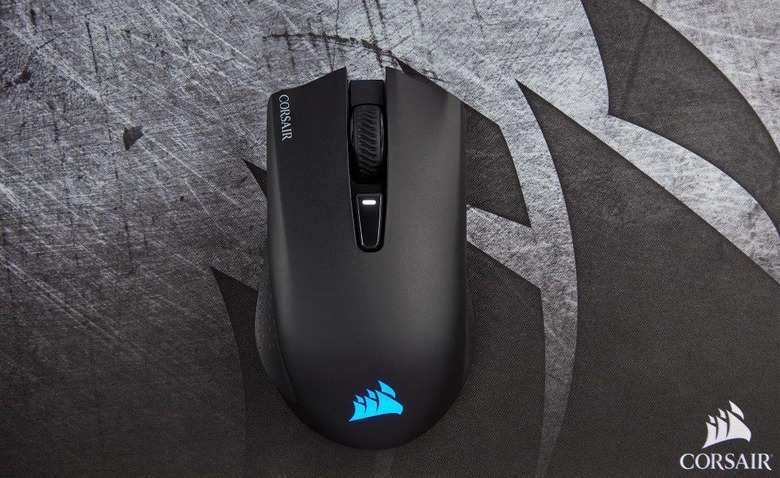 Corsair is arriving at CES 2019 with three new gaming mice in tow. The three mice it's debuting today are the Harpoon RGB Wireless, the Ironclaw RGB, and finally, the M65 RGB Elite, which is something of an upgrade to the original Corsair M65. Alongside the Harpoon RGB Wireless, Corsair is also debuting its new wireless technology, which it calls Slipstream.
Corsair promises "sub-1ms" latency through Slipstream's 2.4GHz connection, so if you've tried Bluetooth mice only to return to wired devices later on, the Harpoon RGB might be something worth checking out. Though most gamers will probably prefer the 2.4GHz connection, the Harpoon RGB can connect to PCs through Bluetooth or wired USB as well.
As far as the mouse itself is concerned, the Harpoon RGB (pictured above) boasts battery life as long as 40 hours, but that's only when using Bluetooth 4.0 to connect it. The mouse also features a 10,000 DPI sensor and six programmable buttons, along with customizable RGB lighting, just as its name suggests. The Harpoon RGB Wireless is also a lightweight mouse, clocking in at 99g.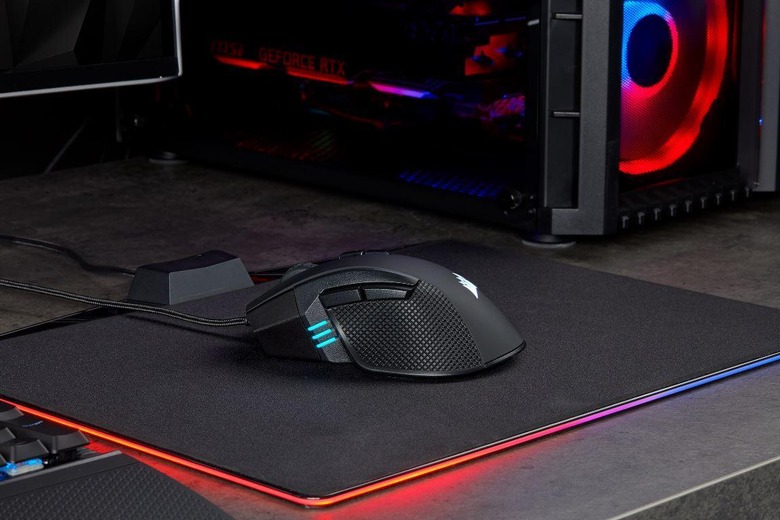 Those who have bigger hands might want to skip the more compact Harpoon RGB and opt for the Ironclaw RGB instead. Though still lightweight at 105g, Corsair says this is a better choice for those with larger grips. The standout feature of the Ironclaw – aside from its size – is its 18,000 DPI sensor, which can be adjusted 1 DPI at a time. That might be more than most gamers need, but if you ever wanted to have super precise control over your sensitivity, this seems to be the mouse for you.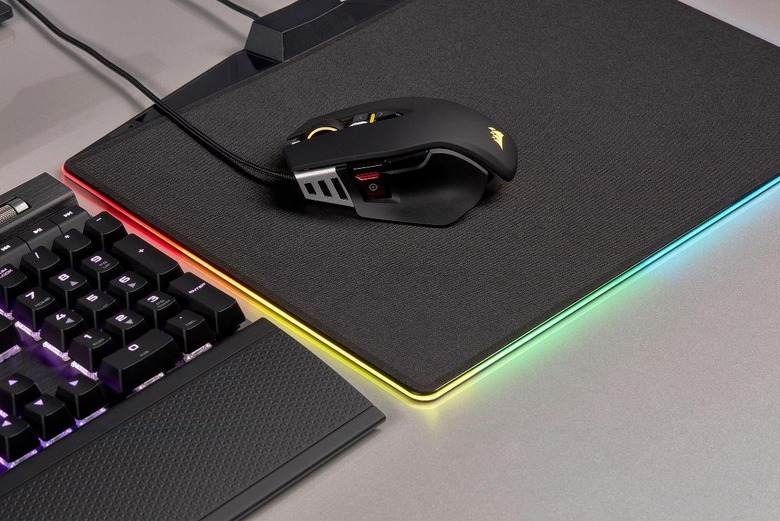 Finally, we've got the M65 RGB Elite, which features that same DPI sensor we're getting in the Ironclaw RGB. Unlike the Ironclaw and Harpoon, the M65 Elite has an adjustable weight system that starts at 97g and can go all the way up to 115g. For those who frequently play first-person shooters, the M65 Elite might be the best of the trio Corsair introduced today, as the sniper button from the original M65 is returning for this new model, allowing you to temporarily drop your sensitivity on the fly.
Surprisingly, all three mice are available today from Corsair's retail partners and its own online store. Though you might expect the Harpoon RGB to be the most expensive of the bunch since it supports Slipstream, it's actually the cheapest, clocking in at $49.99. Meanwhile, both the Ironclaw RGB and the M65 Elite cost $10 more, settling at $59.99 each.