Coronavirus test starts shipping - but there's a big catch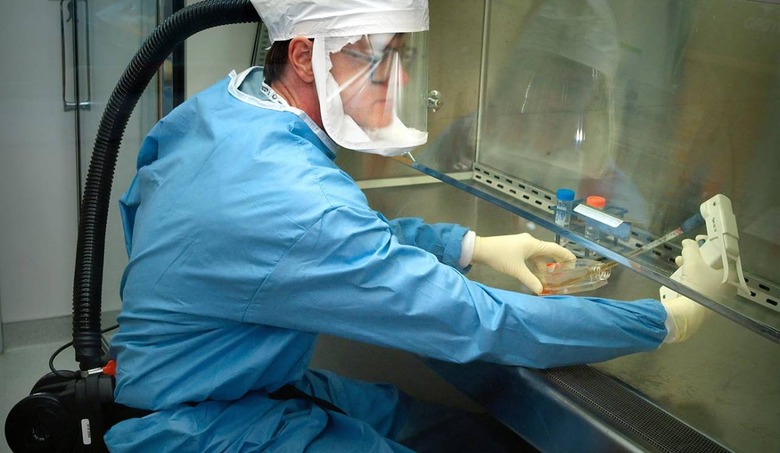 The Centers for Disease Control and Prevention has announced that it is ready to ship its coronavirus testing kit, which will enable health officials to determine if someone has contracted the virus within four hours. The test will drastically speed up the time it takes to make a diagnosis and will reduce the testing burden; however, it won't be available widely, at least to start with.
We'd previously heard that the CDC was working on a testing kit that would enable more laboratories to test samples from suspected 2019-nCoV cases. According to the agency, it started shipping these tests yesterday, but only to 'select US and international laboratories.' The CDC says that around 200 test kits are being made available to domestic US laboratories to start with and that around the same amount will be sent to some international labs.
Each of these testing kits will be able to test around 700 to 800 samples collected from patients. The CDC says more testing kits are being produced, however, and that it will be making them available to order through its International Reagent Resource. Examples of labs that can order the kits include WHO's Global Influenza Surveillance Response System facilities.
There are 115 laboratories located in the United States that are authorized to order the coronavirus test, which is not FDA approved. The test has been authorized for use without this clearance and approval because it is an emergency situation. However, they can only be used while 'circumstances exist justifying the authorization of the emergency use,' according to the CDC.
In addition to the 115 qualified US labs that can order the tests, the CDC says there are 191 qualified labs located in other countries around the world. The test requires samples from patients' upper and lower respiratory systems; they can be processed using the same testing instrument used for the seasonal flu virus.