Apple Rumored Readying Curved Glass iOS Devices For 2012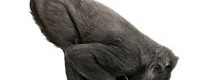 Corning's Gorilla glass can be found in a bunch of the most popular smartphones and other portable devices on the market today. Gorilla Glass is much stronger than normal glass and allows devices like the iPhone and others to survive drops without damage more often than normal glass. Back at Computex 2011 Corning was showing off curved Gorilla Glass that could be used in future smartphones.
Industry sources cited by DigiTimes are now claiming that in the first half of 2012 that curved glass will be very popular with device manufactures outside of Apple. Apple likes its flat and thin designs. The sources say that makers are getting ready to release multiple devices using the curved glass in an attempt to take some of Apple's market share. It will take more than a curved screen to beat the iPhone and Apple's smartphone dominance.
Apple is rumored to have purchased glass-polishing hardware for suppliers in preparation for producing devices with curved cover glass. The rise of curved glass for devices will also mean that touch sensor thin film makers will benefit also as curved touch panels are required. Curved glass may be more comfortable, but may be nothing more than a fad.
[via DigiTimes]