Core 2 Duo Benchmarks and AMD Price Cut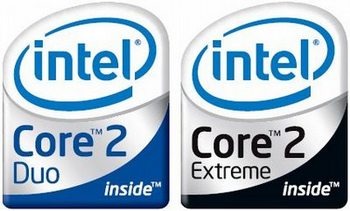 Intel has had the NDA restriction for Core 2 Duo lifted for a while now, and benchmarks for the new chips have started popping up on the Internet. Most of the benchmarks suggest that Intel is taking back the CPU king crown, beating the AMD64 chips mightily. Core 2 Duo CPUs are priced very well and competitivly. Kyle from hardOCP posted a couple benchmarks in what I think is the most comprehensive benchmarking session so far. Kyle split them up into couple of sections: the gaming performance, music/images/movie performance, and power consumption. SharkyExtreme also posted Core 2 Extreme X6800 & Core 2 Duo E6700 Review and of course, let's not forget Anand's reviews.
AMD on the other hand does not seem to have any answer for Core 2 Duo yet in term of performance. However they answered Intel's new core architecture challenges by cutting prices of their CPUs, which suppose to be taking place by the end of this month (To be exact July 24th). Athlon 64s will get up to 30% price cut, Athlon X2s will get the largest cut – up to 50% – , while Semprons will receive up to 15% price cut.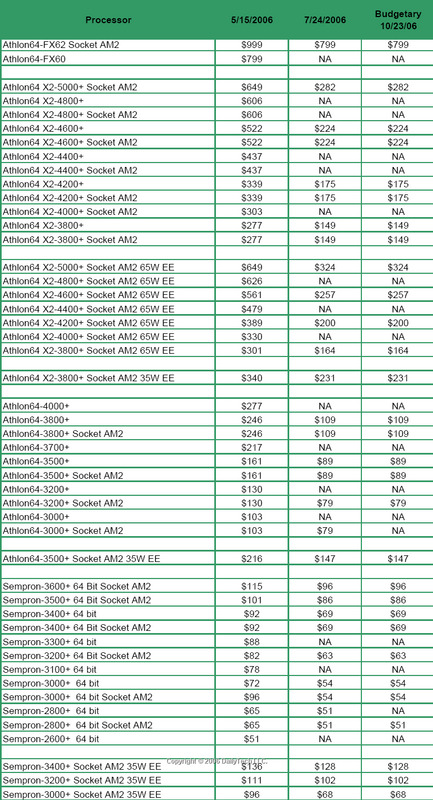 Price image [via DailyTech.com]