CopyTele sues Skype in its "patent monetization" scheme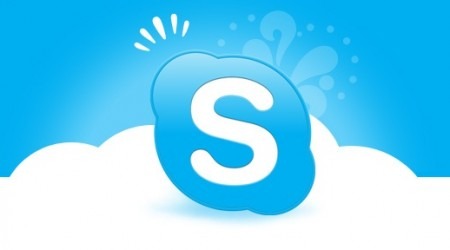 CopyTele, or more specifically, its Secure Web Conference Corp. division has sued Microsoft's Skype due to patent infringement. Copytele says that Skype infringed on 2 of its patents, one regarding a "method and apparatus for securing e-mail attachments", and the other for a "portable telecommunication security device." However, CopyTele didn't sue Skype because it was trying to protect its patent portfolio. It sued Skype because it saw an opportunity to generate more money off its patents. Yes, unfortunately, CopyTele is known as a patent troll.
Robert Berman, President and CEO of CopyTele, stated that for 30 years, the company focused on making products based on its technology, but now the company is geared towards making money off its patents. He calls this new business model "patent monetization". Berman says that there are 100 other web-conference companies like Skype that also infringes on CopyTele's patents, but the company decided to go after Skype because of its size.
CopyTele has used this patent monetization model in the past when it sued AU Optronics and E Ink Holdings back in January. It sued the two companies back in January because they were allegedly infringing on its electrophoretic display patents. It also plans on targeting more companies soon. CopyTele recently acquired two new patent portfolios related to loyalty programs, so in the future, we may see lawsuits against companies who have programs like frequent flyer miles, or an accumulative bonus points program for loyal customers.
Once CopyTele's case with Skype is over, it may go after the other 100 web-conferencing companies that are allegedly infringing on its patents as well. According to TechCrunch, Berman says that the web-conference industry is a "$4 billion industry" and that this battle with Skype is just the "initiation of what will be a broader patent enforcement campaign." He also states that the company will continue to acquire more patent portfolios so that it can go after more companies that provide "significant revenue opportunities".
[via Forbes]