Coolpad, T-Mobile to launch Coolpad Rogue smartphone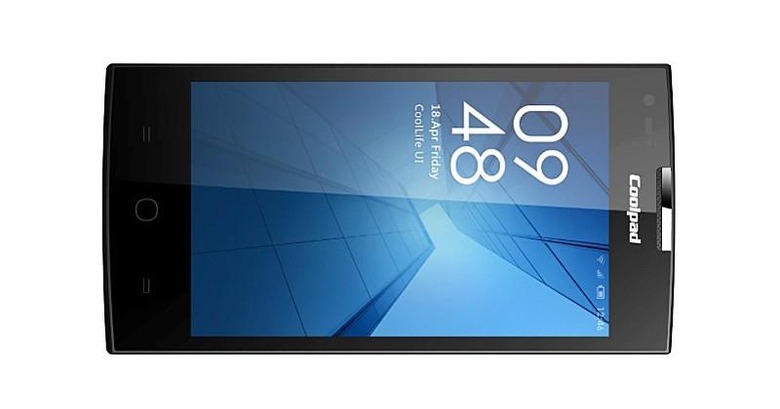 Chinese manufacturer Coolpad isn't exactly someone you always read about in the US, but it does get around. In 2012, for example, it partnered with MetroPCS to bring the Coolpad Quattro to the US. Now, it is making its first ever partnership with a "tier-one" US carrier to bring the Coolpad Rogue as well. Available from T-Mobile at the end of the month, the Rogue is the epitome of a budget-friendly entry level smartphone, giving T-Mobile subscribers another low-cost option in their choice of Android smartphones.
The Coolpad Rogue isn't meant to dish it out in the high-end. Instead, it competes for the low end in terms of back for your buck. The smartphone runs on a 1.1 GHz dual-core Snapdragon CPU with 1 GB of RAM, which is just about enough for basic mobile use. The 4 GB storage is sadly dismal, though at least there is a microSD card slot that can support up to 32 GB more. The display is 4.0 inches along the diagonal but doesn't reach the HD line at 800x480 pixels only.
At least the device runs on the latest Android 5.1, which speaks of the OS' flexibility in terms of hardware requirements. The cameras on the smartphone are lower than basic, with 2 megapixels on the back that at least comes with a flash and autofocus and a VGA 0.3 MP shooter on the front.
The killer feature, if you could call it that, of the Coolpad Rogue will be its price tag, which will sell for only $49.99 starting 30th of September from T-Mobile stores nationwide.
That said, Coolpad has had a rather tough time with its reputation in the US, especially after security firm Palo Alto Networks revealed late last year that the Chinese OEM intentionally installs a backdoor on its devices. Since then, however, the issue has died out and Coolpad's new team up with one of the country's biggest carriers is pretty much a vote of confidence in the manufacturer.