Contra original soundtrack is heading to vinyl at Comic-Con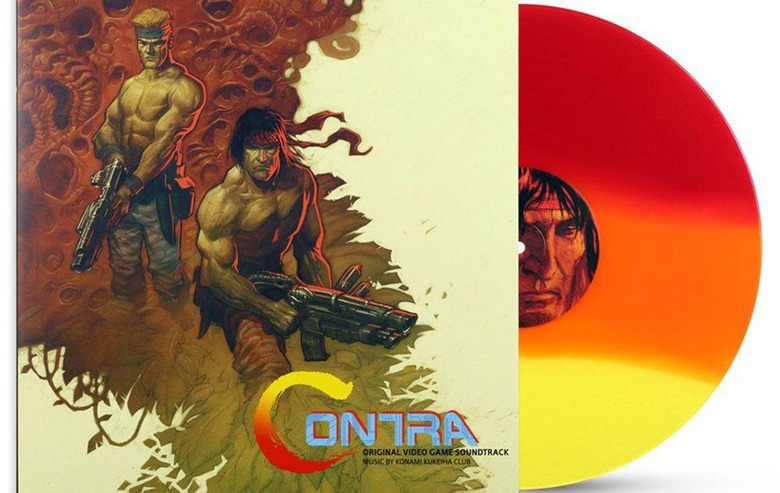 Vinyl is big right now and we're seeing all sorts of things arrive on the medium as a result. One of the latest is the original game soundtrack for Contra, which will be available at the San Diego Comic-Con soon. The vinyl release will include special new artwork and a bright gradient color on the top; joining it will be a fancy new Contra artwork poster, itself also sold at SDCC.
We're a week away from San Diego Comic-Con and the special products are being shown off ahead of time. From Mondo Tees comes a bunch of planned products, one of which is the Contra vinyl you see above; the release will feature special artwork from Eric Powell, according to Mondo. The audio comes from the ARCADE and NES versions of the game.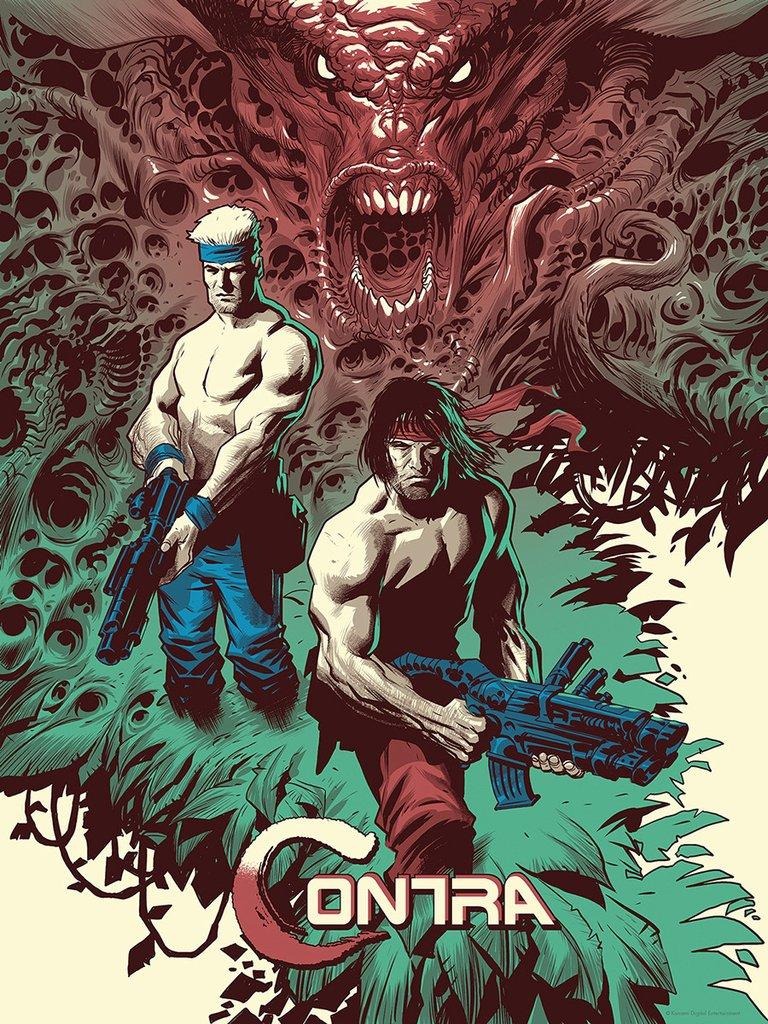 The company says this vinyl is pressed on tricolor vinyl — as the image above shows, it is yellow, orange and red. If you're excited, be sure to head to booth #835 ASAP, as there are only 1,000 copies available. Once they're gone, they're gone. The vinyl record will be priced at $25 USD. Joining the record will be the poster you see above, the artwork also from Eric Powell who did the vinyl case cover.
The poster is part of a 225 unit edition; it is printed on an 18 x 24-inch poster. If you head over to Mondo's booth, you'll also find a screen print of Castlevania III: Dracula's Curse with artwork by Sachin Teng. There's also a Rakka poster by Matt Ryan Tobin, enamel pins of Stan Lee, 'Marvel Cosmic Entities,' Samurai Jack pins, and 'Attack on Titan' poster, and much more.
SOURCE: Mondotees