ContourROAM Hands-Free Camera Review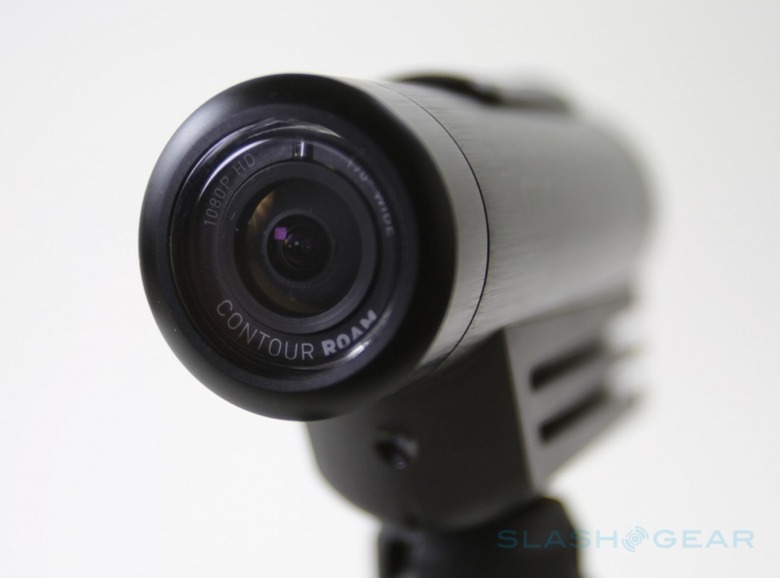 Contour has carved something of a niche for itself over the past few years, catering to the extreme sports and pro-video crowds who demand durability as well as image quality from their rugged cameras. Latest to the plate is the ContourROAM, billed as "the easiest video camera in the world" but still delivering 1080p HD video with all the resilience you'd expect.
Hardware
Like previous models, the ContourROAM design follows function more than form. A simple barrel design, with the lens at the front, controls have been slimmed down to just an Instant Record Switch, which automatically powers on the camera and starts recording. A flip down panel at the back reveals a microSD card slot, reset and format buttons, and a microUSB port for charging and syncing.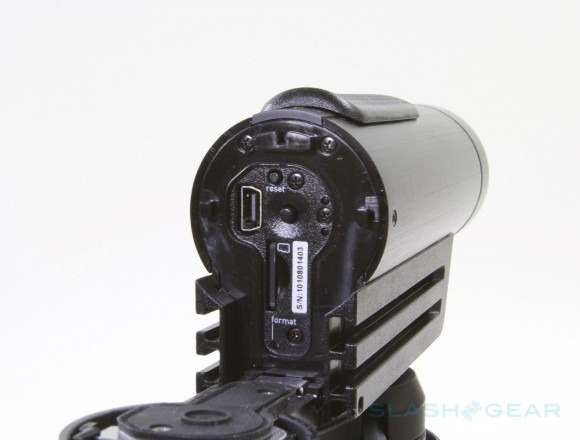 There's no preview display, but the wide-angle 170-degree, f2.8 lens can be rotated around 270-degrees, and has an integrated laser line to help make sure it's pointed at the right target. Mounting is either via a standard tripod or one of Contour's Trail mounts, allowing you to slap the ContourROAM onto a safety helmet, roll cage or handlebars.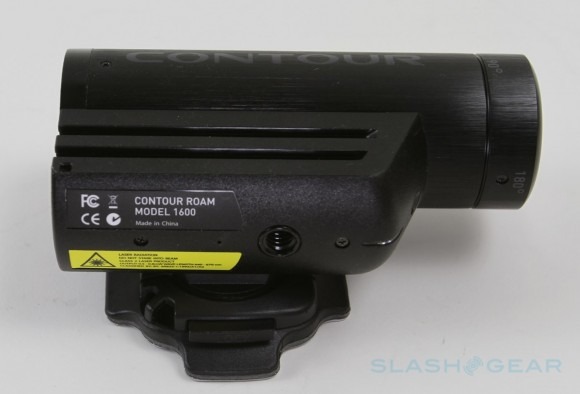 The main changes between this and other Contours is that it's waterproof to 1m (for up to 30 minutes), and has a lens that's flush to the front of the camera; however, it also lacks GPS. It's easier to use, thanks to that single Instant Record Switch, though the ContourROAM does lack the two preset video quality settings as on the Contour+. In fact, if you want to change the bitrate or resolution, you need to plug the ContourROAM into your computer and run the configuration app.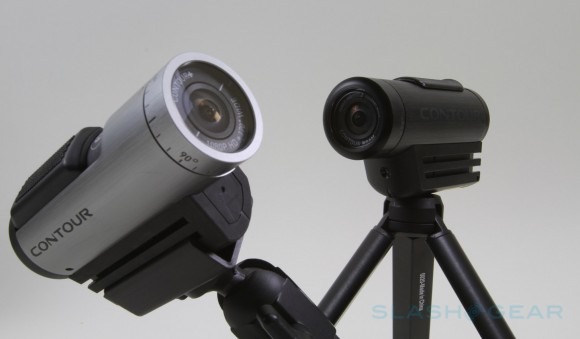 Performance
Though it's not the first camera you might reach for to document a family vacation, the ContourROAM fits its brief very well. We've left it to rattle around unprotected – bar a lens cap – in a gadget bag, with no resulting scratches or damage, and its survived dunks into water too. The simple control system helps bypass any "it wasn't turned on" missed moments.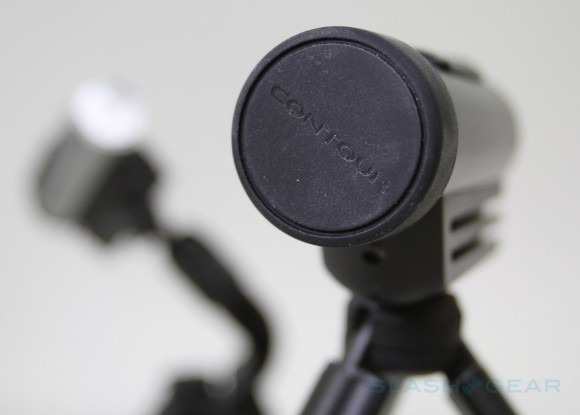 Framing a shot takes a little getting used to, though the laser sight helps. Since there's no preview display there's some guesswork involved, particularly when you realize that the field of view changes depending on the quality settings. If you're recording Full HD 1080p, it's 111-degrees (either wide or tall, depending on the angle you've twisted the lens to) whereas in Tall HD 960p mode it broadens out to 135-degrees. Maximum width possible is 170-degrees.
[vms fd6e5d78a164cd5b1f68]
As you can see in our video samples, the end result is surprisingly good. Full HD is crisp and, while vibrations and knocks can certainly travel through depending on what you've attached the ContourROAM to, with a steady mount it's capable of very watchable footage. Even underwater clips are successful. On the downside, audio recording isn't great and there's no way to plug in a separate microphone. We'd love it if Contour added Bluetooth to the camera and allowed us to use a wireless mic.
Wrap-Up
At $199 the ContourROAM isn't the cheapest rugged camera around, but you're getting more for your money than just a tough, waterproof housing. The convenience factor of the single control makes it just as useful as a second eye when you're manually operating a primary camera as it is for sports recording when you don't want to be messing with a panel full of buttons. Best of all there's no sacrifice of quality in the name of durability.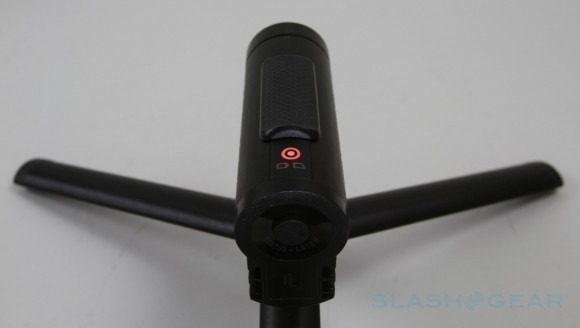 It's definitely a niche product – this isn't the point & shoot camcorder for your mom, unless perhaps she's a snowboarder as well – but if you need ease of use, rugged construction and the ability to shoot up to Full HD video without worrying about the occasional water mishap, the ContourROAM ticks all the boxes.
Related video: Test drive Contour+ & GoPro: Lotus EVORA S and Infiniti Hardtop Convertible G37