Contour+ Helmet Cam Records Your Jackass Stunts In 1080p HD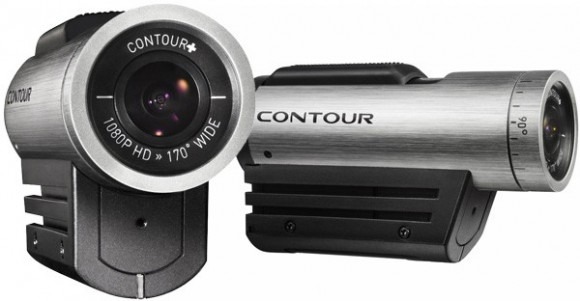 If you are the adventurous type, often jumping off bridges or out of airplanes, and want to capture these life-risking moments in crisp HD, then you need to attach one of these Contour+ hands-free video cameras to your helmet—and I hope you're wearing one. Well, even if you don't do those things, you can still make use of the Contour+ for capturing a beautiful bike ride through the park whilst keeping both hands on the handle bars.
Contour has unleashed a couple hands-free cameras in the past, but today's announcement of the Contour+ brings a slew of enhancements. The Contour+ captures 1080p HD video, has built-in GPS, and has up to a 170-degree wide-angle rotating lens that captures all the action with great quality and minimal fish-eye distortion.
Additionally, it has several new ports, including a 2.5mm mic jack for recording external sound. An added HDMI port to eliminate the hassle of removing the microSD card in order to transfer files. Video can still be streamed from the camera to your iPhone or Android phone via Bluetooth to help frame shots. For $499, you can now go wreak some havoc and capture it all in HD.
[via Engadget]