Concept Coupe SUV breaks out of the boxy Mercedes SUV mold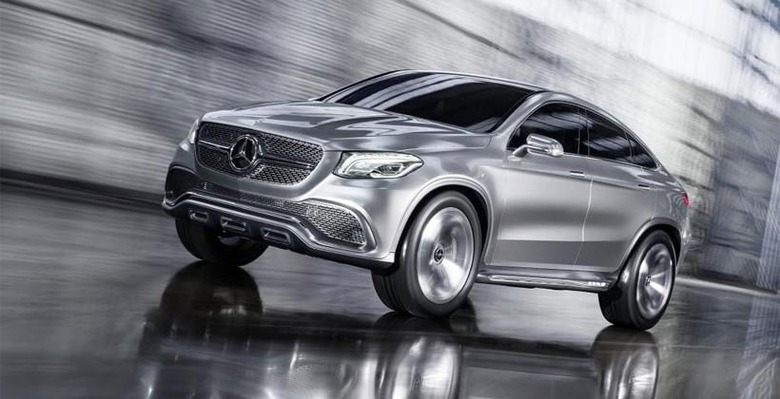 Mercedes has unveiled a new concept SUV that hints at a future where Mercedes ditches the boxy design that many of its SUVs are known for. The concept car is called the Concept Coupe SUV and it looks a lot like some of the rounded SUVs from competitor BMW. Mercedes' Concept Coupe looks to be aimed directly at the BMW X6 with a similar rounded style.
Coupe suggests that the SUV is a two door, but it has four doors like most modern SUVs. Mercedes uses 22-inch wheels on the concept along with high wheel arches for "generous ground clearance" according to Mercedes. The Concept Coupe is not the sort of SUV someone would take off-road if it were a production car.
Concept Coupe SUV has air suspension and is nearly 5 meters long and two meters wide. The ground height of the vehicle is 1.75 meters. The silver paint color used on the concept SUV is called Alu-Beam, a color shared with other recent Mercedes concept cars. In the front, the concept uses all-LED Multibeam headlamps and has a chrome grille.
The rear of the vehicle has style inspired by the S-Class Coupe. Mercedes hasn't said that this concept car will go into production, but it certainly looks production ready. The automaker says that the Concept Coupe SUV shows the possibility of a sporty and dynamic on-road SUV line.
SOURCE: Daimler