Computer simulated battle pits 4,000 Santas against 11,000 penguins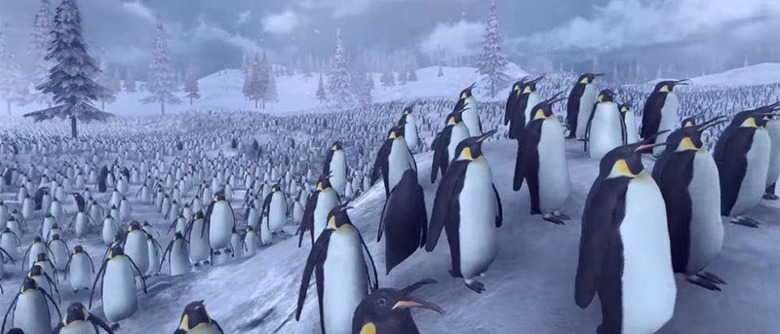 The Internet loves pondering hypothetical battles between large and small creatures both real and imagined, and in that spirit comes this new computer simulated battle: it pits an army of 4,000 Santa Claus soldiers against an 11,000-penguin army. The Santas are equipped with large candy canes, seemingly making it an unfair fight against the unarmed penguins, but one should never underestimate creatures with built-in tuxedos.
The video was posted by "brilliantgamestudios" on YouTube, which uses the video to highlight its Epic Battle Simulator's latest capabilities. According to the video description, the video shows how the simulator can now have units travel through complex terrains, as well as showing bodies piling up during battle and more.
That's great and all, but most people are more interested in the battle itself — it's not every day you get to watch Santas battle with penguins in some Arctic wonderland, of course. Assuming your device and Internet can handle it, you can bump the video up to 2160p60 4K resolution and watch the battle unfold in high detail.
The battle starts off like you'd expect: Santas beat penguins to death with their giant candy canes. However, the penguins have a special attack up their sleeves, and attack the Santas from above. Though the Santas get the upper hand quickly, the relentless onslaught of penguins seems to tire them out, and it's only a matter of minutes before the penguins claim victory.
SOURCE: YouTube