'Comedians in Cars Getting Coffee' season 8 trailer reveals new guests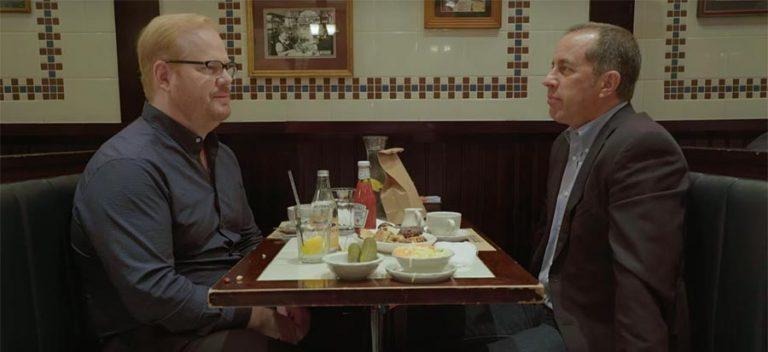 Jerry Seinfeld's Comedians in Cars Getting Coffee is heading into its eighth season, and the first trailer for that season has arrived. In it we get a look at some of the comedians who will be joining Seinfeld in season 8, including John Oliver, Jim Gaffigan, Judd Apatow, Lorne Michaels, and Margaret Cho, adding them to the already extensive (and impressive) list of past guests.Comedians in Cars Getting Coffee has been Seinfeld's project for a while now, and it's exactly what it sounds like: comedians getting in Seinfeld's various cars with him and heading out to get coffee, having funny chats all the while. The show has proven to be a hit despite being made available through Crackle, one of the less popular streaming destinations out there.
The upcoming eighth season will launch on June 16, with each episode in the season arriving on Crackle each Thursday — the same kind of staggered rollout popular with Hulu. Ahead of the show's launch, you can fire up Crackle and watch the past seasons for free (though be on the lookout for those excessively loud commercials that like to repeat three times in a row).
In past seasons, you'll find episodes featuring such notable individuals as Tina Fey, Jim Carrey, Michael Richards, Jason Alexander, Larry David, David Letterman, Amy Schumer, and President Obama himself. The show is sponsored by Acura.