Comcast Xfinity X1 and Flex get Amazon Music integration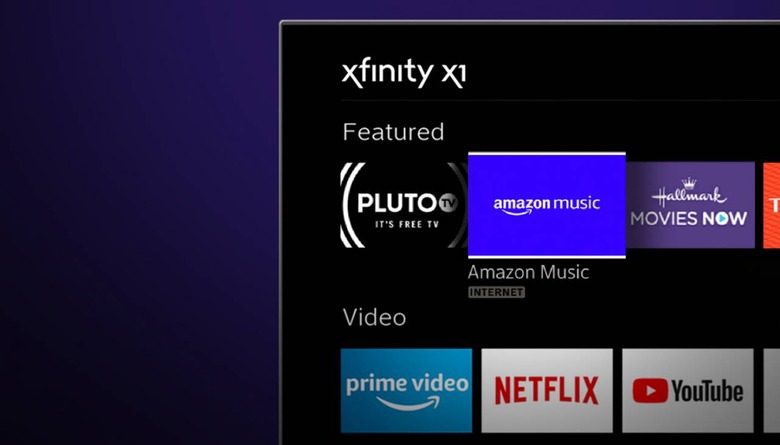 For the first time, at least according to Comcast, Amazon Music will be available through a 'pay-TV collaboration.' Put simply, Amazon's music streaming service has launched on Comcast's Xfinity X1 and Xfinity Flex platforms, enabling customers to directly access the service's music catalog using the entertainment setup's voice-enabled remote control.
Comcast announced the launch on Thursday, stating that it is the first pay-TV provider to offer access to Amazon Music. With this integration, which will be rolling out to Xfinity X1 and Flex customers over the next few weeks, users can stream music from their television, eliminating the need to use a Fire TV or Echo device.
The Amazon Music integration resides within the platforms alongside live and on-demand content, as well as web content and the apps offered through Xfinity Flex. Amazon Music boasts a catalog of millions of songs, all of which are available directly through the Xfinity platforms with this integration.
Amazon Music is available as an ad-free experience for Prime customers and shouldn't be confused with Amazon Music Unlimited, which is a premium subscription tier that customers can sign up for. The premium offering increases the number of available songs from two million to more than 50 million.
It's a welcomed addition for existing Amazon Prime subscribers and customers who have signed up for the premium music catalog. To use the service, Xfinity customers say 'Amazon Music' using the platforms' voice remote control to launch the app. Xfinity customers are offered a 30-day free trial of Amazon Music Unlimited under the new integration.