Comcast Xfinity Home Security Brings Security and Home Surveillance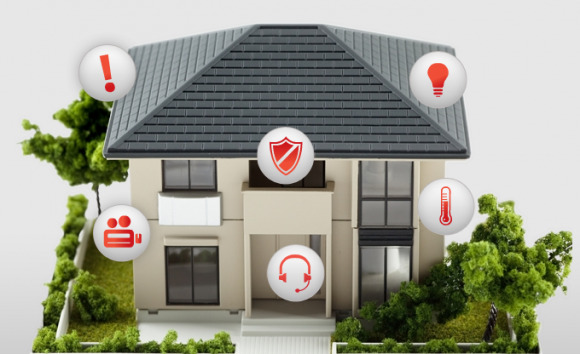 Long standing cable provider Comcast is now expanding into new areas. In a world of niche marketing, Comcast is now opening up its broadband pipe and expanding into other areas of the home. Comcast expanded its residential home security offering in six markets today. The offering includes basic home security monitoring, remote lighting control, video surveillance or monitoring, and remote digital thermostat control for possible energy savings.
Comcast originally rolled out Xfinity in the Houston area, and has now opened up these services to Comcast customers in Philadelphia; Portland, Ore.; Jacksonville and Sarasota/Naples, Fla.; Chattanooga and Nashville, Tenn. Other markets are likely to be announced later on. The basic home security package starts at $39.95 a month. The other features like cameras and digital thermostat control cost extra, but we had difficulty finding price details for the advanced packages on the Comcast site. No doubt, they are following the model set by other companies in the industry and want to quote service prices to individuals on a one-to-one basis.
Naturally the Xfinity system can be controlled via iOS or Android app, as well as through an internet browser via PC or Mac. Consumers seem to like the concept of being able to remotely monitor their house, or have the ability to save money by remotely controlling their thermostat while not at home. In the past some companies have had difficulty introducing these types of services due to limited bandwidth in some areas. But as the broadband provider, Comcast has that covered as well. Comcast also has some wireless business partners that it can call upon for wireless broadband support as well.
[via Comcast]