Comcast now offering 22Mbps and 50Mbps connection speeds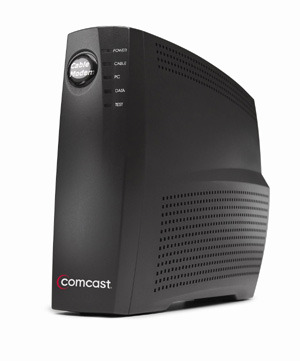 If you're a Comcast subscriber, there's some good news headed your way. In fact, the company just announced today that they will be offering new higher-speed connection options.
The upgrade to their DOCSIS 3.0 service brings 22Mbps and 50Mbps download speeds with 5Mbps and 10Mbps upload speeds, respectively. These new speed tiers should help subscribers keep with the times. However, even the standard tiers have been upgraded. The 6Mbps/1Mbps tier will be moved up to the 12Mbps/2Mbps tier. Likewise, the 8Mbps/2Mbps tier will be replaced with the 16Mbps/2Mbps tier.
These upgrades come at no additional cost. However, the two new speed tiers will cost extra. The 22Mbps tier, dubbed the "Ultra" will cost $63 while the 50Mbps tier, or the "Extreme 50" will cost $140. Those in the New England area are the first to get this service, though there are plans to expand it across the nation.
[via Gizmodo]