Comcast launches Xfinity in UHD for Samsung 2014 models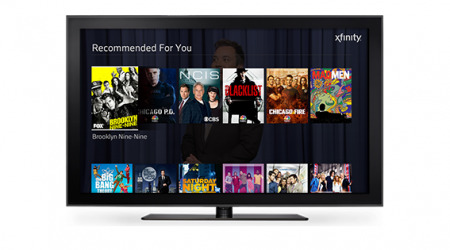 When UHD TVs started appearing at tech events this year, one of the biggest criticisms of the new trend is that while hardware is definitely capable and tempting, there is a lack of content that takes advantage of the considerably higher pixel count. In short, there is still a lack of UHD content for these UHD TVs. Seeking to fill in that gap, Comcast has just launched a new app called Xfinity in UHD, designed to bring in UHD content for 2014 Samsung UHD TVs.
The list of available content isn't exactly all embracing yet, but it's definitely a start. Comcast customers will be able to start streaming episodes of Chicago Fire from NBC, Suits and Covert Affairs from USA Network, and Parks and Recreation, also from NBC. Of course that's just the start. Comcast will continue to expand the selection of its programming across its partnerships with various networks and studios.
All you need to get started is a 2014 Samsung UHD TV model. Simply download the Xfinity in UHD app from Samsung's SMART Hub and login to your Xfinity account. Of course, you do need an Xfinity TV subscription. The best part of that is that this new service is completely free for existing subscribers.
Those without a 2014 Sammy UHD TV need not be left out of the fun. Comcast subscribers with a 2012 non-UHD Samsung Smart TV or even just a Samsung Galaxy Tab can still subscribe to Infinity TV and stream Comcast's on-demand library, just not in UHD resolution, of course.
SOURCE: Comcast