Comcast Criticized For Injecting Modem Advertisements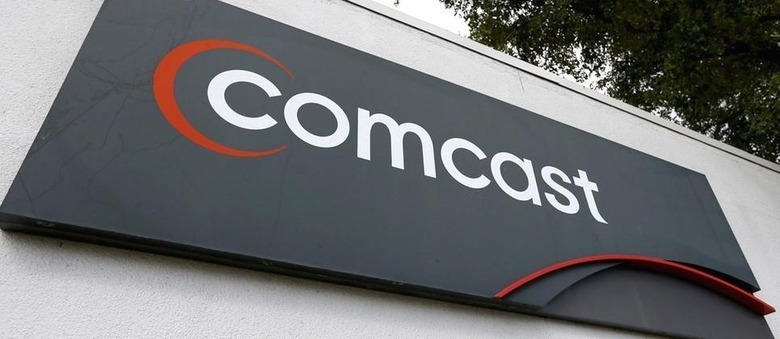 Comcast is being criticized for interrupting a subscriber's Internet browsing to hawk its' own modems. According to a Comcast subscriber going by the name "BB," the ISP started pushing popup messages during his browsing sessions to peddle its own modems, something the service provider has reportedly been advertising in the subscriber's region since updating its network.
The information comes from the Consumerist, which received details and the screenshot below from "BB". According to the subscriber, he began receiving snail mail advertisements and phone calls from Comcast for its own modem after the network update in his city was complete. BB uses his own modem (it is expensive to rent one from Comcast, after all), but eventually called the ISP to find out whether the company's own modem had any advantages.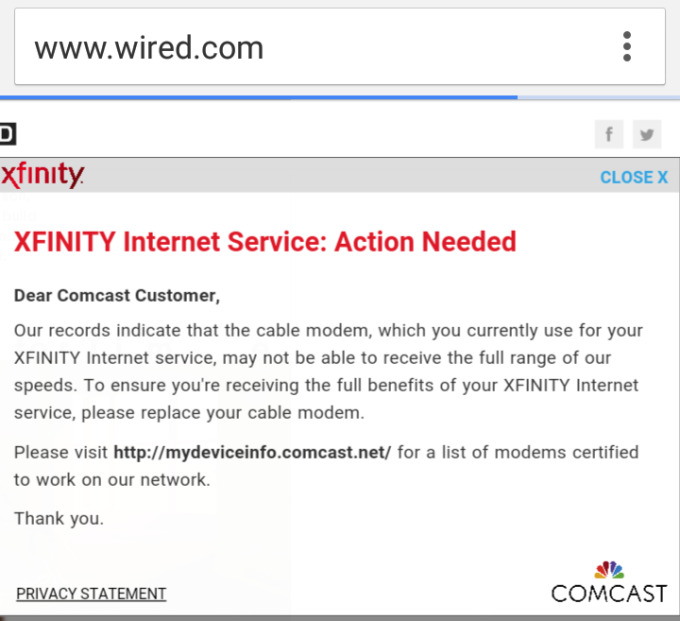 According to BB, the Comcast representative wasn't able to provide any concrete details on whether the modem had something to offer superior to his own third-party modem. However, the ISP reportedly increased its advertising attempts following the call, going so far as to interrupt the subscriber's browsing with a pop-up for the modem.
Speaking with the Consumerist, a Comcast spokesperson said the pop-up was not an up-sell attempt, but rather a way to alert subscribers about their possible need for an updated modem. Subscribers aren't able to opt out of or permanently dismiss the notifications, however, meaning BB and others like him must put up with them or upgrade their modem.
VIA: Engadget