Comcast announces new Internet Plus offering streaming HBO and local TV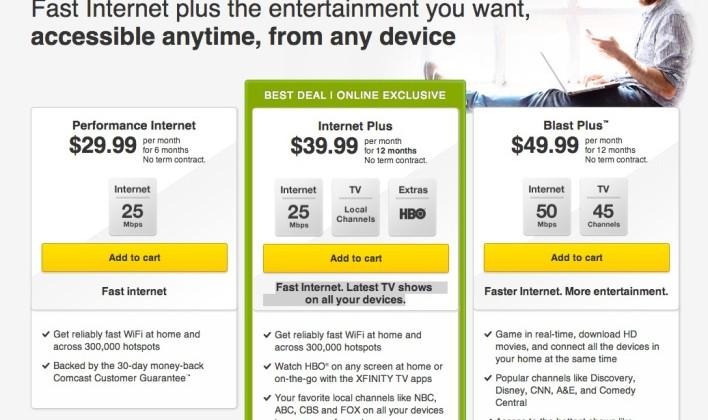 There are a lot of fans of TV shows on HBO that would like to get access to HBO Go without having to subscribe to traditional cable television. HBO hasn't offered the ability to purchase its network as a streaming channel only and may not ever offer that ability. If you happen to live in an area served by Comcast the cable provider has a new deal that is as close as you'll get to subscribing to HBO only via the Internet.
Comcast has unveiled its Internet Plus online exclusive that costs $39.99 per month for 12 months with no term contract. In addition to getting fast Internet service and access to 300,000 Wi-Fi hotspots, the service also comes with HBO and access to local channels including NBC, ABC, CBS, and Fox. Access is available for all of your Internet connected devices from any room in the home.
The service also includes access to on-demand TV shows and movies from Xfinity On Demand. The downside to this deal is while you get your first year for about $40 per month, the price increases significantly after the first 12 months.
After that 12-month term is over, the service will reportedly cost about $70 per month. The good news is there's no long-term contracts so you can subscribe and use the service while it's $40 per month and then cancel when the price goes up. The $39.99 monthly fee also presumably will have all those taxes and fees we all hate added on top.
SOURCE: Gigaom