Coin digital credit card now ready, comes with big catch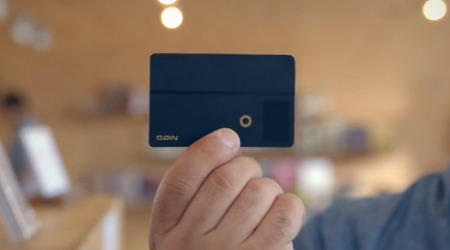 Remember Coin, the one card to rule them all? They're nearly ready to ship their digital credit card, and are expanding their beta testing base just a bit. Sounds great, we know, but there are some catches involved — one of which might dissuade backers from using Coin long-term.
Coin has begun sending out emails to backers, noting the card will be ready in about a week. That initial run of Coin cards will be beta, though. If you choose to opt-in now, Coin says your card will only work at about 85% of POS terminals, and that's based on testing in the San Francisco area (see correction below). You also don't get the "left behind" feature that alerts you when you forget your Coin card. If you want the full experience, Coin is saying their card will be available in its fully functional state next year.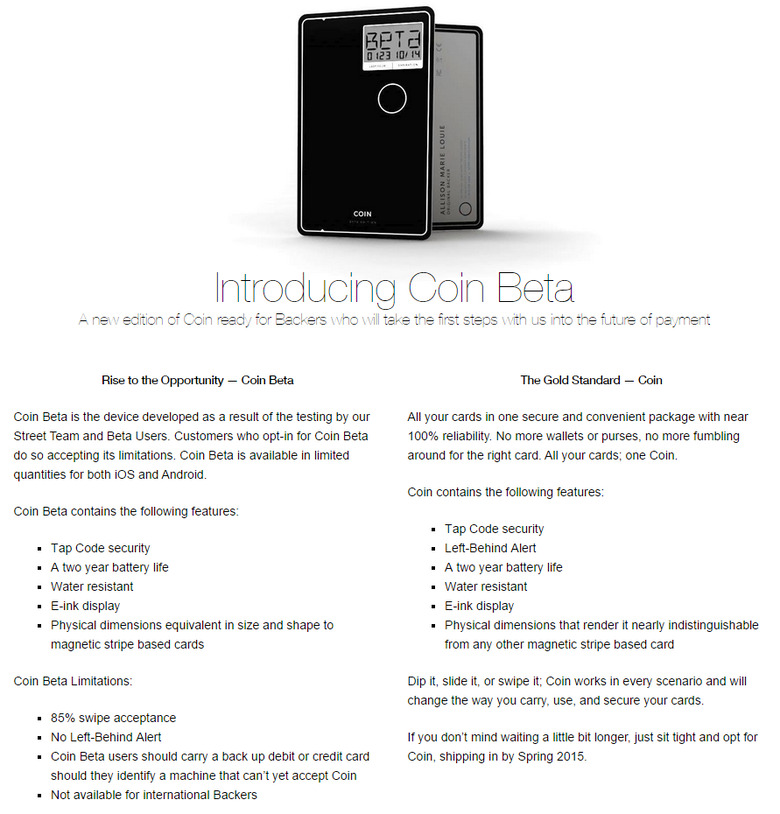 Though that might put some off a bit, Coin is making a bigger push for these beta cards. The company is expanding the 1,000 beta testers currently testing the card in San Francisco to 10,000, and accepting users from anywhere. The beta program is available to the earliest backers of Coin  — again, this is part of a catch.
Like many crowd-funding projects, Coin is shipping late. Originally set to ship this Summer, Coin is now set to ship a finalized product in the Spring of 2015. Rather than open the floodgates and offer a beta product, Coin is limiting access to their beta program. Rather than hold off and simply delay shipment on a final product, they're eking their way into wallets.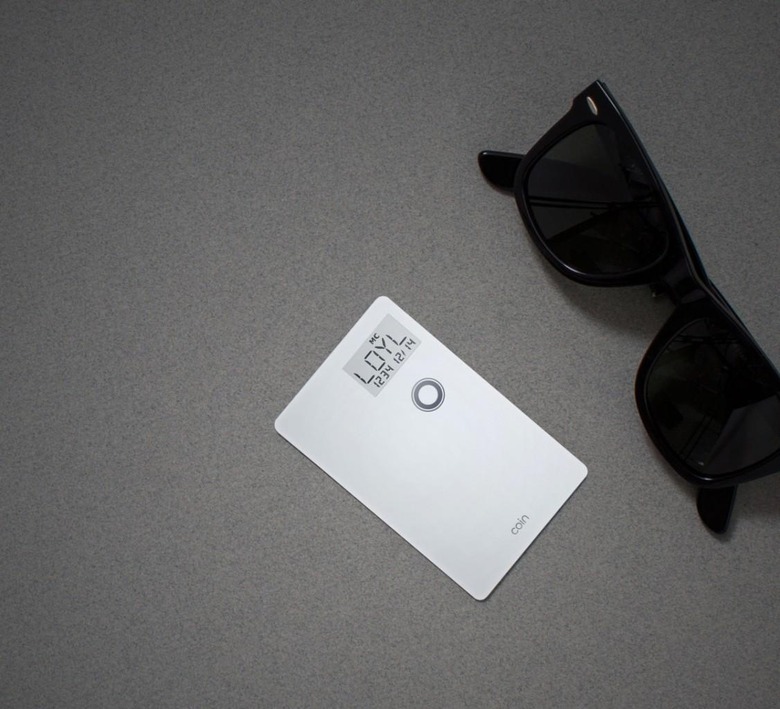 Perhaps the biggest head-scratcher is that the beta Coin isn't even upgradable, and you can't swap it for a fully functioning version when they come available (see correction below). Though Coin is expanding the beta program to get more people involved, thus giving them more real-world data to make the final product better, those who contribute will instead need to purchase the final product when it comes available.
If you're anxious, and don't mind spending more money than you originally planned to for Coin — go with beta. If you're willing to wait, sit tight for next year. If you're mad about all of this, you're probably not alone.
Correction: Coin reached out to us, and noted that the beta card can be traded in — you'll just have to pay $30 for the cost of creating a new card. They also say testing is currently being done in Los Angeles and New York in addition to San Francisco.