Clip Studio Paint EX for iPads is a game changer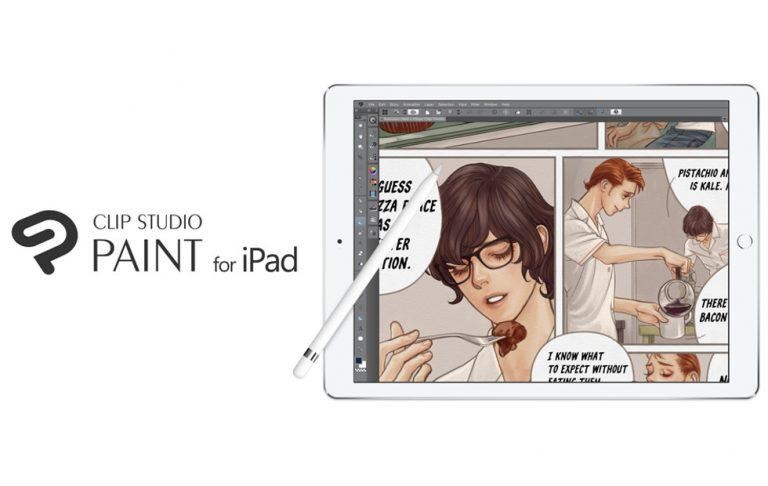 Just a few days ago, I wrote about how to get started on your dream comics and manga artist career using nothing but your mobile device. Now software developer CELSYS just dropped a huge mobile bombshell. It has released Clip Studio Paint EX for iPads, bringing one of the most popular comics creation software on desktops to mobile. While it's not exactly a perfect setup, its arrival, and future success, could change the face of content creation on the iPad for good.
Clip Studio Paint, formerly (and still confusingly) known as Manga Studio, is right up there with Adobe Photoshop and Paint Tool SAI as the software of choice for both professional and hobby artists. But like the full Photoshop, its lack of a mobile solution has made using capable devices like the iPad Pro more like a sidekick than a serious tool.
That changes a bit with CSP's arrival. It isn't a mere watered-down version, like Photoshop Express. Nor is it a dedicated mobile version of a desktop app, like MediBang Paint. For all intents and purposes, it is almost exactly the same Clip Studio Paint you'll find on Windows and macOS. CELSYS will definitely keep its process a secret, but having accomplished that, without significantly dragging down performance, is nothing short of a miracle.
Of course, bringing a desktop interface to mobile isn't always the best option. While you do have the familiar menus and panels of desktops, you also break most of the conventions of iOS. That said, CELSYS does throw in some touch-based conventions, like two-finger tap to undo and three fingers to redo, and an "edge keyboard" for most frequently used actions. Regardless, it's going to be an odd experience save for those already used to Clip Studio Paint in the first place. But even those will probably be a bit thrown off at first by the way CSP will handle file management with iOS' limitations.
Clip Studio Paint EX for iPad also changes CELSYS' business a bit. On the desktop, you simply buy a license once and never worry about it. Here, however, CELSYS will be requiring an $8.99 monthly fee. The app is free to download and use but, in order to save files or export to image formats, you'll need that subscription.
Fortunately, CELSYS is offering a rather generous 6-month free trial for anyone who activates Clip Studio Paint EX for iPad now until December 20, 2017. Anything can happen within those six months, including a change in price or more features. One important note is that you have to cancel the subscription before the trial period ends, otherwise you automatically get charged for the next month.
SOURCE: CELSYS
Download: Clip Studio EX for iPad on iTunes App Store