Clime tiny sensors offer home monitoring, go up for pre-order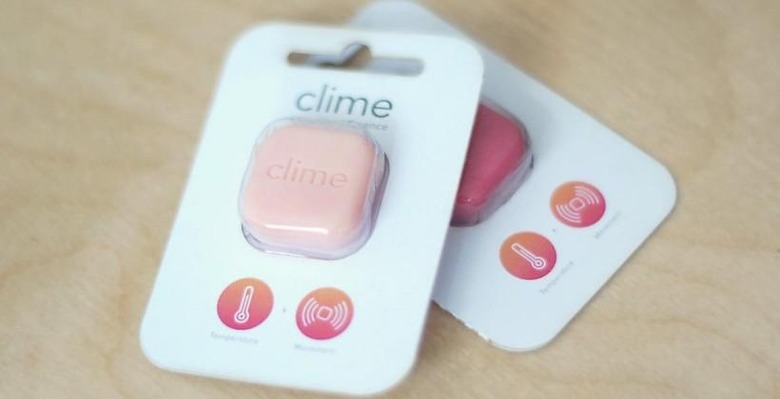 The Clime tiny sensors, first introduced this past summer, have gone up for pre-order, offering those interested in a connected home a relatively low-investment option for getting into the automation game. The Clime sensors track different home metrics like light levels and temperature, with four different types of sensors being offered to meet various needs. As with similar products, Clime connects to the home's network and shuttles data off to the user's smartphone for mobile monitoring.
As you can see in the image above, each sensor is fairly tiny, making them unlikely to be noticed with a bit of careful placement in the home. The base model keeps track of the location's temperature, and the three other models toss in movement monitoring, humidity tracking, and light monitoring.
The sensors attach to a wall or other surface using an adhesive backing, and the gathered data is piped to a smartphone where it can be seen as activity overviews or as individual change notifications (a notification about movement, for example). In the future this could be expanded to include home control as well as monitoring.
Of the four sensor types, the base model is priced at $24 USD and the others at $26 USD. Shipping is set for early 2015, but pre-order have opened up through the sensors' funding campaign.
SOURCE: Digital Trends