Climb Mont Blanc with Google Street View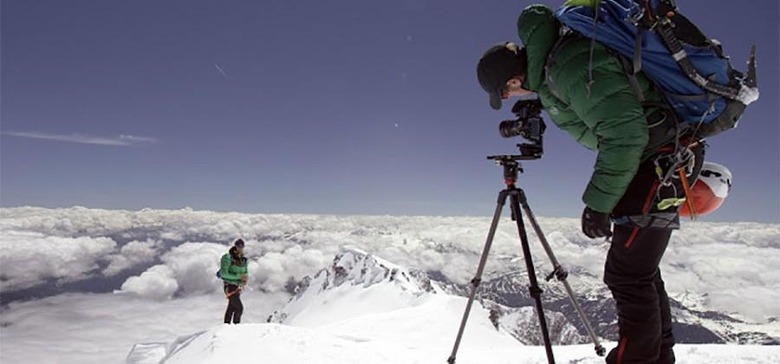 Google Street View has taken us to all sorts of locations that you might not have expected over the years. From showing you what your own neighborhood looks like to checking out what the world under the ocean waves looks like, Street View has gone lots of places. The most recent location you can now explore with Street View is from of the highest mountain peaks in Europe called Mont Blanc massif.
Starting now Google Maps explorers can trek up Mont Blanc and get a 360-degree view of the mountain. Google partnered with renowned alpine photographers, skiers, mountaineers, climbers, and runners to collect imagery of the highest peak in Western Europe.
The Google imagery includes running on the mountain with Kilian Jornet, holder of a speed record for ascending and descending Mont Blanc in four hours 57 minutes. Alpine climber Ueli Steck climbs ice and takes viewers along with him.
Google also has images with 14-time ski mountaineering champion Laetitia Roux hitting some powder. Images captured with Catherine Destivelle on the Aiguille du Midi are also available. Aiguille du midi is a 3842-meter peak near Mont Blanc. A complete climb of Mont Blanc using the Gouter Route is available to view.
SOURCE: Google