Clevo TN120R tablet - its amazing, simply amazing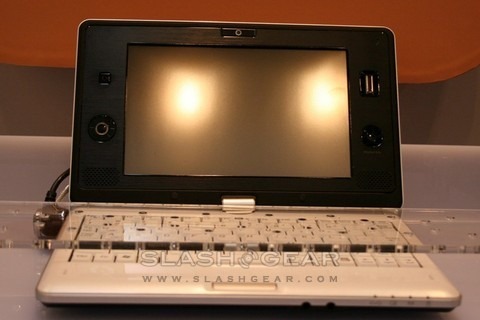 It's a convertible tablet that measure in at 12.1" with a 1280x800 resolution. You get your choice of processors ranging from the power hungry Core 2 Duo T9500 running at 2.6GHz all the way down to a more battery friendly Celeron M at 1.73GHz.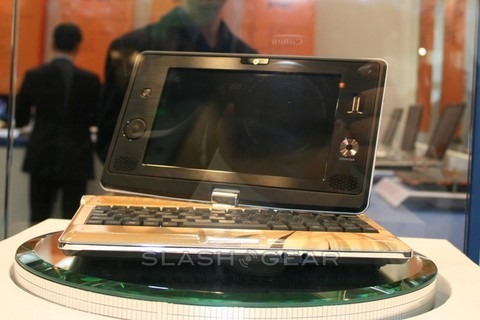 You can have up to 4GB of DDR2 packed inside, it has GM965 graphics built in, and both the HDD and the optical drive are changeable. The HDD is a SATA HDD (no size mentioned) and you can also have an Intel Turbo Memory module installed for Windows Vista.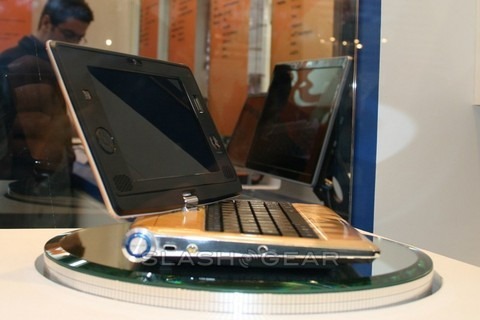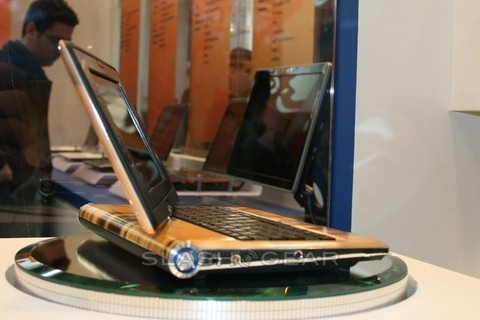 It has a touch pad as well as a stylus for use on the screen and it does handwriting recognition and auto complete on the fly. It has a 7-in-1 card reader, and ExpressCard 54/34 card slot and 2 mini-card slots. Those mini-card slots can be used for wireless agn or abg, USB, PCI-E, or Bluetooth 2.0+EDR. You can also get a fingerprint scanner, a 1.3 or 2 megapixel camera built in, and you can also get 3.5G UMTS/HSDPA built in. No word on price, but they are available now, and they have offices in the US, UK, Germany, China, and Taiwan.